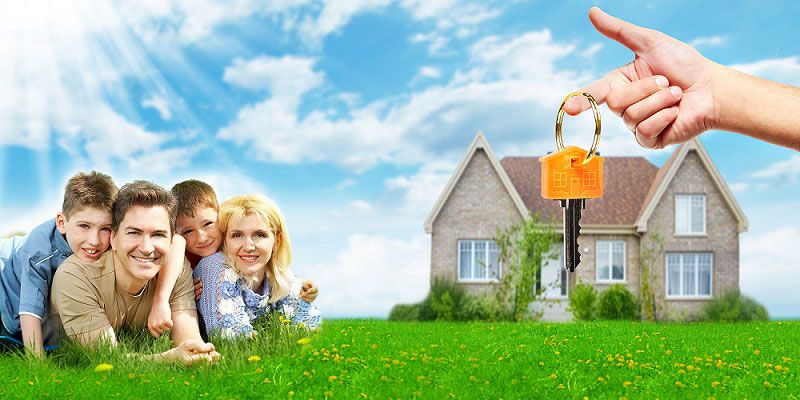 Buying a home or renting a home isn't an everyday decision; one needs to think meticulously to take the right decision before buying or renting a property in India. Every family member has his/her own wish list for the home they would be living in. However, parents of small kids have to do this job on their kids' behalf, considering all the aspects of the kid's comfort, safety, and happiness. So here are the key things to consider before buying or renting a home with kids.
Check Society Policies
To ensure that your kids have a happy stay in the new rented home, the first thing you need to check is the policies of society for the residents. In some societies, especially where a major share of the inhabitants is of senior citizens, they have rules to restrict play time. Such rules can create trouble later, so get detailed information in advance.
Look for a society with young population
A society where you have similar-aged people, not only the problem of unwanted restriction is solved but your kids get a good company to play with. In such societies, you will get most of the facilities that your kids want.
Children Play area
This is a must when you are going to buy or take a property for rent in India, with kids along. A good park with safe swings should be there on the premises. This will let your kids have a playtime near home and you can rest assured for their safety.
Recreational facilities for Kids
Apart from the park and swings, society should have a recreation center for indoor games and activities. This is an added advantage for the days when kids cannot play in open due to rains or any other reason.
Super Tight Gate security
This is very important for overall security however with kids you cannot compromise in choosing a society that has a super tight gate security. This is a must for a tension-free stay in your rented house.
CCTV coverage
The rate of crime is increased in all metro cities hence you need to choose a society that has a full CCTV coverage to the public areas and entrance/exit points. Before renting a house, ensure that every corner of the society has CCTV installed and working fine. This de-motivates the criminals.
Proximity to school
With kids, having a school in close proximity is a must. Please check that school chosen by you has a nearby drop point. This is a very important factor for the couples having kids.
Availability of day-care center
Working Couple with small kids or babies needs a day-care center. Before taking a house on rent you should check that there are good day-care centers near your society. If you miss checking this, you may end up having the trouble of wasting a lot of time dropping and picking kids from a far-off day-care canter.
Safety feature in-house architecture
The architecture of the house should be kid-friendly. For example, a low height balcony grill may look good but isn't safe if you have kids. Similarly, kid's room should be attached with the master bedroom.
Safety and Noise in surrounding
The adjoining roads on society should have speed breakers so that kids can stay safe. Moreover also avoid taking a house near a noisy area to ensure that your kids do not get disturbed during studies and rest.
So here are some important things to check before you finalize a deal to buy or rent a property in India. Hope this will help you in finding a children-friendly house, in which you can enjoy your stay with your little ones. Keep visiting this page for more tips on buying and renting properties.