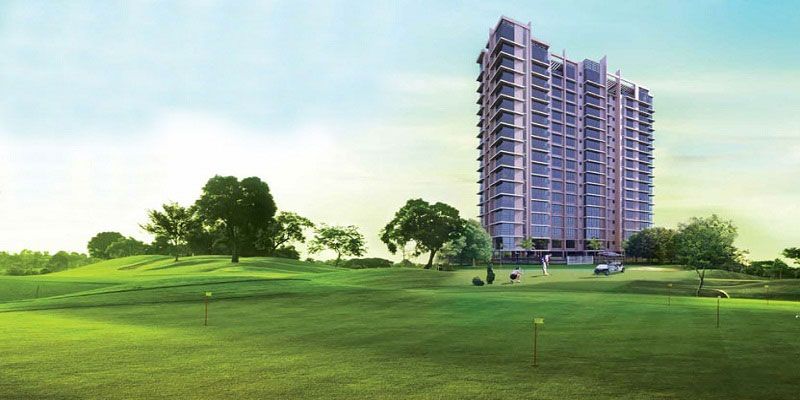 Mumbai the city of dreams is persistently maintaining its charm and attracting people from all part of India. The glamour of Bollywood, lifestyle and loads of business and employment opportunities has been a magnet to charm people to make Mumbai "Aamchi Mumbai". The city is considered one of the most preferred cities to live in India. All this has been a great foundation for Mumbai Realty Sector's growth which is constantly on a positive trend. One of the major Real Estate Hotspots in Mumbai is Chembur which is one of the largest suburbs in eastern Mumbai. Located near Mumbai's prime industrial locations like Kurla, Deonar, Mahul, Ghatkopar, Chembur is one of the most preferred locations to rent and buy a residential property. People who are planning to buy a house/ flat in Mumbai should explore market of Property in Chembur, if you need to know more reasons to buy a residential property in Chembur, read on:
Well Knitted Transportation System
Anyone looking for a property in Mumbai has to 1st check the availability of public transport system of the chosen area because that is one of the biggest everyday concerns in Mumbai. Chembur qualifies these parameters with flying colors. All types of public transports are available in Chembur. Mumbai Suburban Railway has a major station at Chembur, which connects it well with all the locations of Mumbai and Mumbai Suburbs. Mumbai Monorail also has a terminus at Chembur. This Monorail connects Chembur to Wadala. The Mumbai metro will also shortly be operational for Chembur. Apart from this, a good number of BEST buses and NMMT buses simplify the daily travel for the residents of Chembur. Uber, Ola cab services and auto rickshaw are also readily available in Chembur, as a very convenient and fast mode of transport.
Amenities and Infrastructure
The first thing a home buyer looks for before finalizing a location, is the availability of hospital and health care centers, schools, market, parks and gardens and recreation centers in close proximity of the chosen location. Chembur has all of this. The market of Chembur is fully developed and full of shops for daily needs as well as other requirements. A good number of eating joints and restaurants are also available in this area. Some of the esteemed educational institution and schools like Daan Special School and St. Joseph's Convent Chamber are situated in Chembur.
Close Proximity to industrial hub
Many leading industries have their offices in Chembur. Some top industries like Petroleum Corporation Limited, Tata Institute of Social Sciences, Rashtriya Chemical & Fertilizers Limited, HPCL, Bhabha Atomic Research Centre, and TATA Power etc., are situated at Chembur. This location offers a great opportunity to stay close to work-place, which is a rare to find facility in Mumbai. Moreover, with a close proximity to Mumbai's prime industrial hubs like Kurla, Deonar, Mahul, Ghatkopar, Chembur is one of the most favorable locations to buy a property in Mumbai. People working there find Chembur as the best place to rent or purchase a house.
Availability of Affordable as well as luxurious residential properties
Owning a Property in Chembur is definitely a win-win deal owing to well-developed infrastructure and amenities. Chembur offers variety of options for property buyers. Flats, apartments to luxurious independent house, you can buy a Property in Chembur as per your requirement and budget.
Now you can see why Chembur is a Real Estate Hotspots in Mumbai. This location has all that you need to have a happy, easy and enjoyable life in Mumbai. If you are also planning to buy a property in Chembur, go search for a real estate agent at Realestateindia.Com and own your dream home in your dream city.