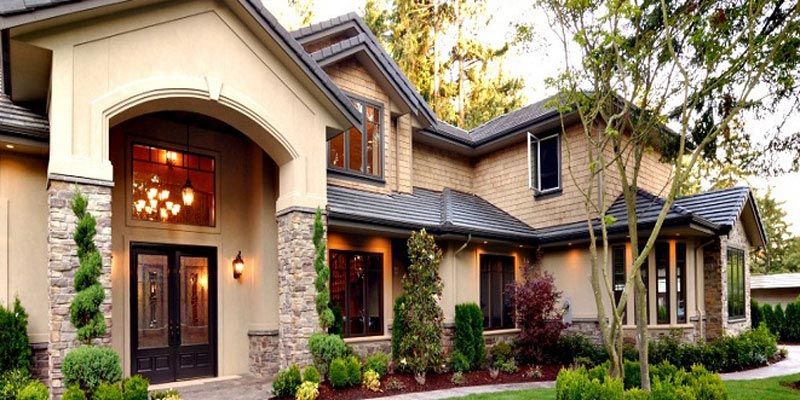 A house is a valuable asset that serves as the centre for entire family's needs. Therefore, choosing the right house is a crucial decision. A number of factors are considered before selecting a house- location, layout and condition of the house, size of the rooms, infrastructural facilities, etc. A house may be modern and smart yet its location can be the pitfall. If you're considering buying or selling a house, there are a number of factors you should consider that can affect the value of the property. Consider the point given below when listing your home.
Location You can add another room or add a deck, but nothing can overshadow the location of the property. Living across the ocean can boost the resale value while living near odor-producing industry will lower the value of the house. The location of the house could also affect the kind of neighbors you have.
Appeal It's the exterior of the property that lures the buyers. If the house doesn't have aesthetic appeal, you will wonder how much time and money it is going to take to revamp the house. Sheds fences and nearby properties can also affect the value of the house.
The House Itself The house itself is the prime factor that affects the resale value. Properties with two bedrooms, more than one bathroom, a den, storage space and a garage can hold their resale value. You can also enhance the worth of the house by adding an extension or another room if there's enough space.
The Extras Many buyers look for extra frills such as fireplaces, security systems, Jacuzzi, modern kitchens and open floor plans. These things can entice the buyers and make the house worthy of high price.
Reputation The reputation of the house or the neighborhood can determine the resale value of the house. Crimes or deaths associated with the property can decrease the worth of the house significantly. Nobody wants to live in a house where they feel something awful has happened. These things may be out of your hand but they greatly affect the reputation of the house.
Renovations Renovations can have either positive or negative effect on the resale price of the house. They might have no effect at all. If you do a renovation, make sure it is done by a professional and not by an amateur. Invest in the valuable renovations, such as upgrading the guest room or updating a kitchen, which will enhance the cost of the property.