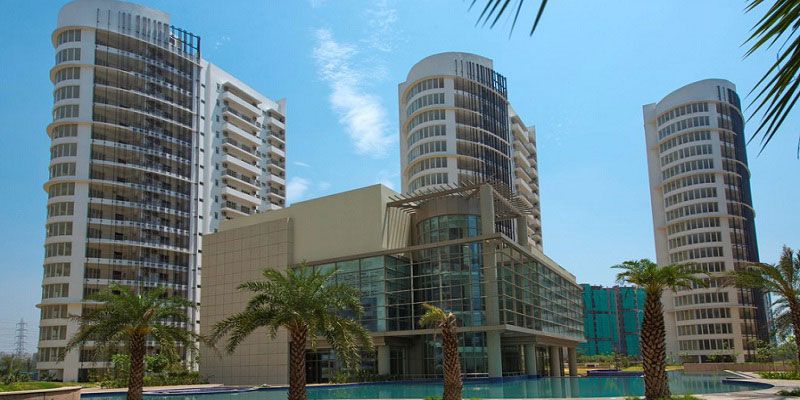 Gurgaon or Gurugram, as it is now called, is developing into the IT hub of North India. Many global corporations have their head offices set up in the cyber hub of this city. A city which was earlier a rural village has now seen a complete whirlwind and transformed into one of the most developed cities in Delhi NCR. And with the development of the corporate sector of the city, the city's residential real estate and localities also developed. And one of the promising localities where one can find great real estate options in Sohna Road.
Sohna Road is located around an hour-long drive from Gurgaon and is gaining popularity among the real estate seekers. The hot springs, picturesque setting, and its beautiful tourist destinations make Sohna Road an attraction for all the tourists. You can find many new projects being constructed by the top real estate builders and developers of Sohna Road real estate. There are a number of reasons that are leading to the increasing interest of property seekers in Sohna Road. Let's have a quick read.
Great Real Estate Development
The government of Haryana and the private real estate developers and builders have realized the interest of people in property in Sohna Road, Gurgaon. Owing to this realization, the development of real estate in this locality is spectacular. New healthcare institutions, educational institutions, and other plants are being set up in this locality to uplift its face in Gurgaon real estate market.
Improved Connectivity
With the Japan International Cooperation Agency funding the metro project in this locality, the connectivity of this place is growing by leaps and bounds. It is just an hour away from the main city of Gurgaon and can be easily accessed by road and public transport. Moreover, Sohna Road is just 28 km away from the airport, 12 km from NH 12, and 17 km from the railway station. Anyone living here would not face any type of difficulty commuting here. Apart from that, this locality is seamlessly connected to the NH-8. Currently, the nearest metro line is the Yellow Line and the closest metro stations to Sohna Road are Sikanderpur and Huda City Center.
Exciting Social Infrastructure
The social infrastructure of Sohna Road has had a major makeover in the past few decades. While it was just another rural district in Haryana, its proximity to Gurgaon has made it a well-accepted locality. The state government has also shown interest in Sohna Road real estate and come up with new projects to improve its social infrastructure. One can find schools like Amity International School, GD Goenka School, and Delhi Public School in this area. Apart from that, there are a number of malls also recently developed in Sohna Road like the Home Mall, R-Mall, Liberation Mall, Mall and House, and ILD.
Increased Options
As property seekers started showing interest in the Sohna Road real estate, more builders and developers from the city started coming up with new real estate options. One can find high-end villas, group-housing projects, and plotted development in the city. The IT parks and the retail housing options in the city also offer more options to the property seekers.
New Upcoming Projects
There are a number of new projects that are coming up on the face of Sohna Road and these projects are offering a large variety to the residential property seekers. As the number of projects is increasing in Sohna Road, the property prices in the city are also starting to become more competitive. Whether it is the 2-3-4 BHK flats, apartments, villas, or duplexes, one can find everything in this locality.
With so many reasons to invest in Sohna Road real estate, people are now turning to find more options in this city. So, if you are looking for a more affordable place to live near Haryana and that too something which is rapidly developing, you can start looking for options in Sohna Road.