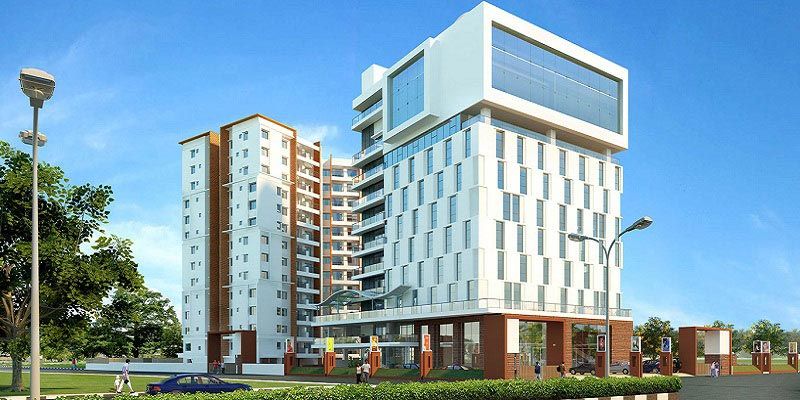 Ahmedabad, one of the world's 19 fastest growing cities by Forbes, has witnessed tremendous development on the grounds of infrastructure. Whether we talk about connectivity, commercial hub, educational institutes, residential inventory, or social growth, the past few years have been the golden years for this city in all these grounds. Owing to the rapid development, many investors from across the nation have shown interest in investing in the Ahmedabad real estate market. If you are also having thoughts about buying investment property in Ahmedabad, here are some of the reasons that will make you believe that you are making the right choice.
The Best Localities For Buying Property In Ahmedabad
Being the largest city in Gujarat and the state's former capital, Ahmedabad has a number of well-developed localities for property investment. These localities are not just great in term of property investment but also attract high values in return. Some of the localities for real estate investment in Ahmedabad are Bodakdev, Chandkheda, Prahlad Nagar, Gota, Bopal, and Mani Nagar. These localities are experiencing an upward trend in real estate market due to the infrastructural growth. Investing in these localities would be a wise decision to make right now as the prices are expected to appreciate with the completion of various infrastructural projects here.
Reasons To Invest In Ahmedabad Real Estate Market
Ahmedabad is fast growing into one of the most lucrative real estate markets in India. The city is experiencing a steep increase in the demand for property in various localities which has led to a demand-rich market. This, in turn, is leading to an increase in the price of property. Those buying property in Ahmedabad at this time would definitely see a great appreciation in its price and would be able to sell it at a higher profit.
Increase In Property Sale: The property sale in Ahmedabad is has increased in the past few quarters post the moves like demonetization and RERA compliance. People have put their trust back in the real estate market post RERA and as a result, the demand for property for sale in Ahmedabad has increased. According to a report published in a leading news daily, The Time of India, "the sale of residential properties in Ahmedabad had increased by 10% in the financial year 2018-19. As per the article, 26,489 units of residential properties were sold in 2017-18, against 24,031 units in 2016-17." In fact, the city is experiencing an annual growth of 2-4% in real estate. Thus, investing in this city would certainly yield high returns in coming times.
Smart City Project: The Ahmedabad Smart City Project is a dream project for Gujarat. It would be among the first 20 smart cities of the country. This smart city project is a stepping stone towards making this city compete strongly with other metropolitan cities like Mumbai, Bengaluru, Delhi, etc. It would evolve the city in term of its connectivity, integrated transport network, inclusiveness, and resiliency. This smart city project would compel more people to move to this smart city, thus increasing its demand in future.
Fast Commercial Growth: The commercial growth in Ahmedabad is also one of the main reasons why it is a great place for real estate investment. Many new industries, BPOs, KPOs, IT companies, multinational companies, etc., are being set up in the city, which is leading to an increased real estate price in the commercial sector as well. This increasing footprint of many multinational and global corporations in Ahmedabad is fueling the demand and development of both residential and commercial real estate in this city. One can also invest in the commercial real estate of Ahmedabad to enjoy high ROI.
Growth of Satellite Ahmedabad: The Satellite Ahmedabad complex is gaining high popularity among the people. The growing potential of Satellite Ahmedabad is another reason why people are investing in this city. Not only are the roads, power supply, sewage, drainage, and water supply system in this Satellite area commendable but the high inventory of property is also making it popular among the investors.
Superb Upcoming Projects: Another reason why Ahmedabad is increasing in popularity among real estate investors is the amazing real estate projects under construction in this city. Whether we talk about the residential property in Ahmedabad or commercial real estate of this city, many top builders and developers are coming up with new projects here.
Ahmedabad is certainly growing in terms of real estate. Many property investors, not just from Gujarat or any other state of India but many non-resident Indians are also showing interest in the investment opportunities presented by this city.