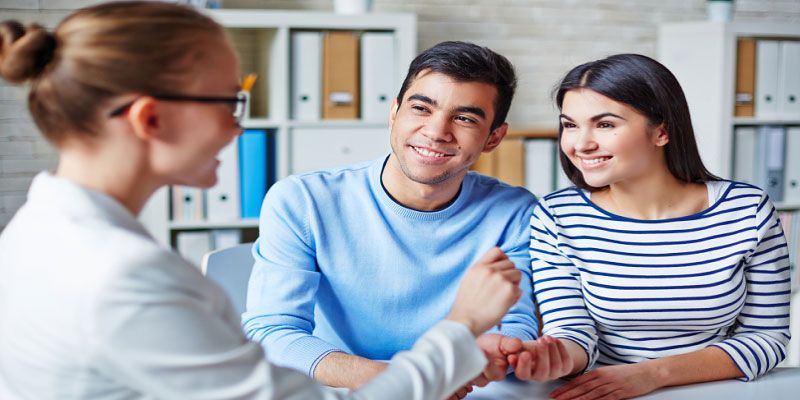 Buying a home is one of the biggest investments in life and everyone wants to be a smart buyer. After all one has to invest a huge sum of hard-earned money in buying a home. However, to be a smart homebuyer, one needs to have a calm and composed mind, knowledge about the area, and do a number of other smart things. If you are also planning on buying a new home, see the 5 smart things all homebuyers should do before finalizing a property in India.
Stay Ready With The Numbers: You don't go out shopping without a set budget in hand; would you take on the extensive task of buying a home without being ready with the numbers? Smart buyers know the importance of conducting a financial plan before going house hunting. Calculate the amount you can spare as down-payment and how much principal amount you can afford from a home loan. This would help you give a brief about the total budget and the price slab for your home. Stay within your budget, even a bit lower than your price range while planning to buy a house because there are several additional expenses that might crop up during the purchase.
Exact estimation of requirement: Smart buyers are those that know exactly what they want. They are informed buyers who know their needs and predilections. As every buyer has different tastes and preferences in real estate, it is important to exactly know what you may need. Make a checklist containing major things like location, area, space, rooms, balconies, parks, and other amenities that you may need and want in your house. Decide what could be deal-breakers beforehand so that you do not get confused about any house later on. While buying property in India, you might want to consider cramped rooms, Vastu doshas etc., as some of the deal-breakers in your property purchase.
Get Pre-Approved For Home Loan: Another smart thing the homebuyers should do before buying a house is to get pre-approved for a home loan. This not just help you become more firm about your price range but also increases your appeal in the seller's eyes. Your prospect of getting a home also increases as you come out as an eager homebuyer. By getting pre-approved for a home loan, you can look out for a home without any tension. It also reduces the legal formalities and documentation during your property purchase.
Partner With An Agent: One of the smartest things that a homebuyer can do, while planning for a property purchase, is to partner with a trusted agent. Don't just look for a vendor or a property dealer who is only interested in ticking of properties sold from their listing. Get names from your known-ones who have recently made a property purchase. Go for an agent who would collaborate with you in your property purchase right from the start. Partner with someone who has a lot of experience and can help you in becoming a better buyer with their experience and knowledge of real estate market.
Gain Market Knowledge: Buying a home is a big decision and it is important to know the area and its neighborhood before hasting into the purchase. Once you have finalized on the list of localities, spend some time in the neighborhood during different times of the day to ensure that it matches with your lifestyle. Participate in open houses and talk to the people who have recently made a purchase to know about the key features of the area. Also understand the price trend, appreciation rate, and rental value of the area to get in-depth knowledge of the market.
Buying a house is one of the most important decisions hence it is important to stay smart during the purchase process. A little ignorance can also lead to big losses. By following the tips given above, you will not just become a smart buyer but also ensure that you buy the best property in India at the right price.