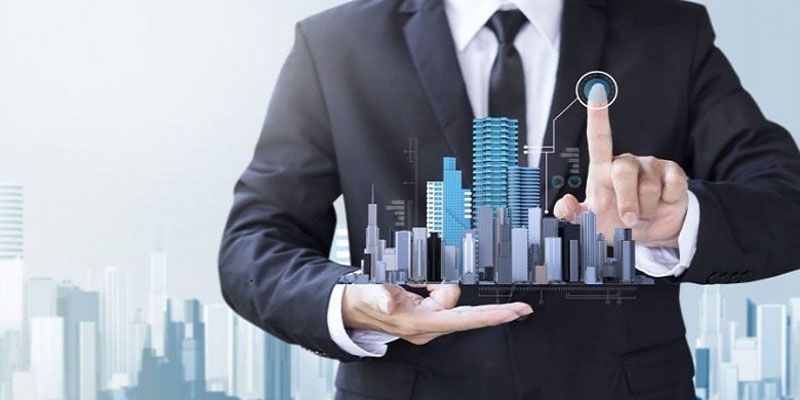 Whether we talk about Real Estate Regulations Act (RERA), Goods and Services Tax (GST), Benami Transactions Prohibition Act, or Real Estate Investment Trusts (REITs), a number of government policies and regulations changed the face of real estate in Delhi NCR in the year 2017 and is continuing to do so in 2018 as well. Apart from that, a great shift in the property buyers' perception towards real estate transactions owning to increased transparency is also visible. These policies and changing buyer behavior gave rise to a number of real estate trends that are changing the real estate scenario in Delhi. Here's a look at the top trends that are impacting real estate in Delhi.
A New Dawn For Affordable Housing: Prime Minister Mr. Narendra Modi's Pradhan Mantri Awas Yojana to fulfill the promise of Affordable Housing for all by 2022 is coming to greater light in 2018. Delhi NCR has come out on top of the list of cities with highest residential units added. While the average property price in the entire city is Rs 4,200 – 4,600 per sq ft, the property price in affordable segments lies in the range of Rs 2,800 – 3,900 per sq ft. The government has taken several steps to ensure that the dream of affordable housing is fulfilled. Offering lower interest rates, Credit Link Subsidiary Scheme, cheaper source of finance like National Housing Banks and external commercial borrowings, and revising qualifying criteria for loans are some of the main steps taken to make affordable housing true. This is driving real estate purchases as people are able to get financial aids without much hassle for buying affordable houses in Delhi NCR.
Hybrid Spaces On The Rise: Hybrid spaces and co-working environments are on the rise in Delhi NCR. Commercial property in Delhi is seeing a change as many operators are buying or leasing property in commercial spaces to create co-working spaces for the entrepreneurs and start-ups. Co-working spaces offer an amazing working space that is cost-efficient, keeps the employee motivated, boosts productivity, and provides full flexibility of renting/leasing as per convenience. Now the co-working operators are even getting into a lease agreement with the corporates to create hybrid spaces where both would co-exist. The commercial real estate in Delhi NCR is getting increasingly influenced by the co-working culture. Property in Noida, Gurgaon, and even in central Delhi commercial hubs is being transformed into hybrid spaces.
Embracing RERA & GST: After a slowdown experienced due to the sudden demonetization move in November 2016, the government implemented the Real Estate Regulations Act (RERA) to restore real estate in the city. Another government-implemented policy that is changing real estate scenario in Delhi is GST. While RERA is regaining the lost trust of property buyers back in real estate, GST is adding more transparency to real estate transactions. The real estate sector of the city is embracing these new policies and property prices, demand-supply equilibrium, etc., are clearly affected by the same.
Industry Consolidation To Clear Inventory: With demonetization in 2016, the real estate market in Delhi NCR came to a standstill. It revived in 2017 but continued to have a slower pace. In addition to that, the new regulation like RERA and GST also slowed down the market. This led to a build-up in inventory of all types of properties in Delhi. Slowing sales and lack of financial support are leading the developers to collaborate and even consolidate with the smaller players of real estate market to clear out the vast inventory. The real estate sector would become leaner with players consolidating together to get their property units' sales on fast track once again.
Revamping Of Business Models: With RERA and GST implementation in India, real estate developers, builders, agents, etc., are revamping their business models to comply with the policies. While earlier developers would announce several projects together without focusing on the delivery schedules, with these new regulations, developers are more focused on completing each and every project on time. With developers revamping their business models to become more accountable, buying and investing in property in Delhi would become more transparent. And it would not just be because of GST and RERA, there are other policies and regulations like the Benami Property Act, REITs, etc., that would be driving builders and developers in Delhi to restore and revamp their business models to boost transparency and accountability.
Real estate scenario in Delhi is positively changing and with new policies, regulations, and rules being set by the government, a completely transparent real estate culture is on cards in the capital city. The demand-supply equilibrium, affordable housing, hybridized spaces etc., in real estate Delhi would soon be achieved if the scenario continues to change for the better.