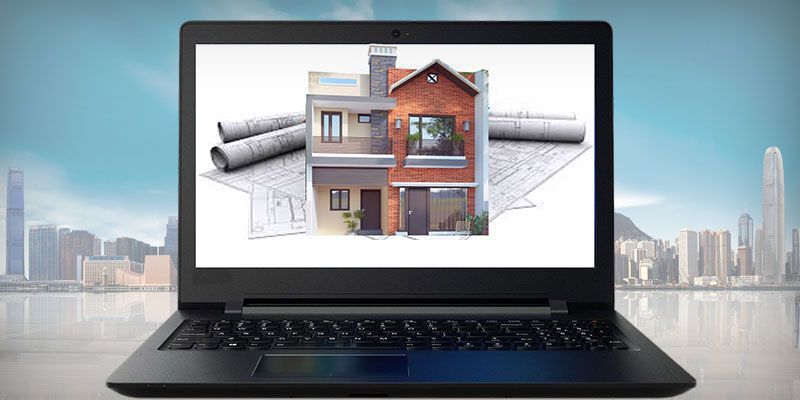 Several Indian states provide digital services that can be used to register your property in India.
It is not an option for you to register your recently bought land, and all buyers are legally obligated under section 17 of the Registration Act 1908 to register any property. During the process, homeowners or landowners have to pay the individual authorities a certain part of the net worth and a 1% registration fee as stamp duty.
In most countries, buyers must visit the Sub-Registrar's Office in order to register their house. In order for landlords to register their properties online, several countries have started programs to provide disturbing and time-sensitive services. Both apartments and plots can be registered on this online service.
Property registration online:
You must be aware of such details when you live in a country that provides online property registration services:
1. Only certain procedures are done online -
Notice here that even though you provide online registration services, only a certain portion of the property registration procedure can be done online.
The circle rate in the region can be determined to calculate your total asset value.
The stamp duty as well as the registration fee sum may be determined.
You could pay online stamp and registration fees and request a receipt.
Then you'll have to make an arrangement and contact the department of the sub-registrar at the designated time for the final registration of the properties.
2. You must pay online -
Only when you pay electronically the requisite stamp duty and registration costs will an appointment be scheduled for the property registration. You must pay by debit card or credit card or any other digital forum.
3. You must pay TDS online -
If the valuation of the transaction exceeds Rs 50 lakhs, the owner shall pay an online TDS of 1% and download the paper copy of the property. At the moment of the physical search, this document will be required.
4. Your mobile will do the final part -
As you begin the application online, the answer to completion is kept by your mobile number. Not only can you receive one-time SMS (OTP) passwords after your application, your appointments and the procedure are also sent in a text message.
Documents and information:
Only e-stamp papers must be bought and the stamp duty and registration fee charged electronically. All records must be sent for review before the sub-registrar.
Here are a few details that you'll need to fill out during online property registration:
Description of your property - Area code, Number, Pin code, etc
Type of your property - Residential, Agricultural, Plot, etc
Ownership form - Purchased, gifted, leased, etc
Personal details - Your credentials
Proof - Deed, or power of attorney
Documents required for Sub-Registrar:
A ready sale deal on non-judicial stamp
Two passport size photos
E-Registration receipt
Pan-Card xerox copy
Original IDs of all the three parties
If the valuation is higher than 50 lakhs, then a TDS copy
The investor must provide a recorded history of ownership transfers for both land and home property
Getting the documents back:
The registration of your property records takes about two weeks. To get your papers returned to you, you must visit the Sub-Registrar's office.
Other tips:
Although much of the property registration task can be done electronically through the authorized officials' websites, all parties receiving the money have to visit the Sub-office Registrar's for the final signature and bio-metrical checks. To conclude this form, you have to book a slot online.
Final Words:
As in other purchases, you must take two witnesses to conclude the procedures. The originals and photocopies of their identities and proofs must be brought by these witnesses.