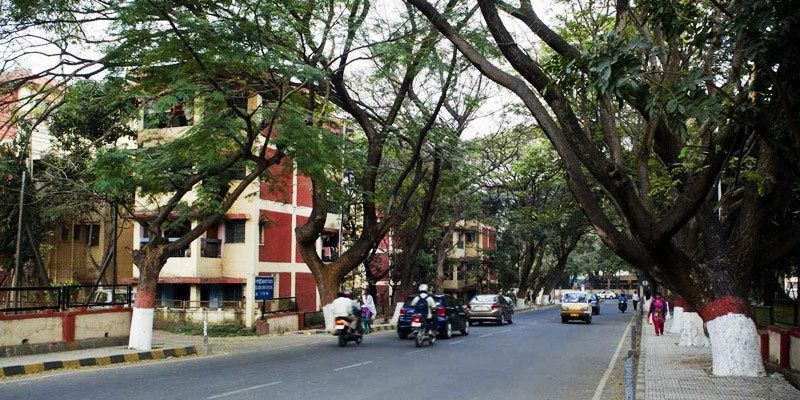 Sushant Lok is an affluent and sought after neighbourhood of Gurgaon and it has numerous numbers of housing sectors. The area is very popular among buyers. The main reason behind its popularity is its high availability of beautifully planned townships. People who are looking for rental accommodation should also look for Sushant Lok as it is not just available to property buyers.
In rental values of the area, there is almost a raise of 8 per cent. The Sushant Lok region was underperforming in comparison to the Gurgaon real estate. Sushant Lok is the neighbourhood of Gurgaon which has seen such an increase in values of rental property.
Some of the main reasons why people invest their money on property in Sushant Lok, Gurgaon are-
Strategic Location-
The neighbourhood is very close to all the residential and commercial developments which have come up. All these areas are just a short walk away from Mehrauli Road.
There are many significant and important landmarks which are present in the sector like the Sahara Mall, MGF Metropolitan Mall, MGF Megapolis Mall, DLF City Centre Mall, JMD Regent Arcade, shopping areas in Central Arcade and many more.
Connectivity-
The area is very well connected with the proper roads. Especially it enjoys really good connectivity with via the Gurgaon Mehrauli Road with Delhi.
Another great reason why people would like to invest in a property in Sushant Lok, Gurgaon, is the amazing metro connectivity. Under the Delhi Metro Rail Corporation, there are many metro stations which serve the area.
The closest metro stations to the sector are HUDA City Centre, IFFCO Chowk Metro Station and the MG Road Metro Station.
The area is very well connected through Outer Ring Road to Delhi and Noida. There is the Delhi Gurgaon Expressway, National Highway 8 which also helps in connecting the areas better.
There are many office spaces and other commercial developments which can be easily accessed as they are situated along the Gold Course road.
Public transportation availability-
Unlike many of the other area of Gurgaon, the availability of public transport in Sushant Lok is pretty good. The transport system is smooth and public transportation is also easily available.
many people want to buy a property in Sushant Lok, Gurgaon, because their office might be closer or their educational institute might be somewhere near.
There are many buses which originate from the HUDA City Centre and IFFCO Chowk and also cover the Sushant Lok area.
Social Infrastructure-
When people look for a property in Sushant Lok, Gurgaon they make sure they find all the necessary social infrastructure near them. As the area is a growing sector and a pretty much self-adequate neighbourhood in Gurgaon, it has all the required social amenities.
There are retail stores, malls, markets all located within an accessible amount of distance. So all the shopping centres are nearby.
Apart from shopping centres, there are good renowned hospitals too, such as Max Hospital, Fortis Hospital and Paras Hospital which help in serving the locals.
Having a good healthcare facility in the vicinity is very important.
Green cover-
People should invest their money on a property in Sushant Lok, Gurgaon because the area is not just self-sufficient, but it also has an environment-friendly approach towards living.
For keeping the level of pollution under check, all the streets present in the sector are lined up with trees.
Greenery is very important for having a healthy living. The number of trees which are present there is much higher than what is present in Gurgaon or even Delhi.
A property in Sushant Lok, Gurgaon is as premium as any other area of Gurgaon. This area also has all the facilities and some are even better than the other areas. Therefore, if you have a family or you are a bachelor, you can go for a property in Sushant Lok, Gurgaon, as it is suitable for all.