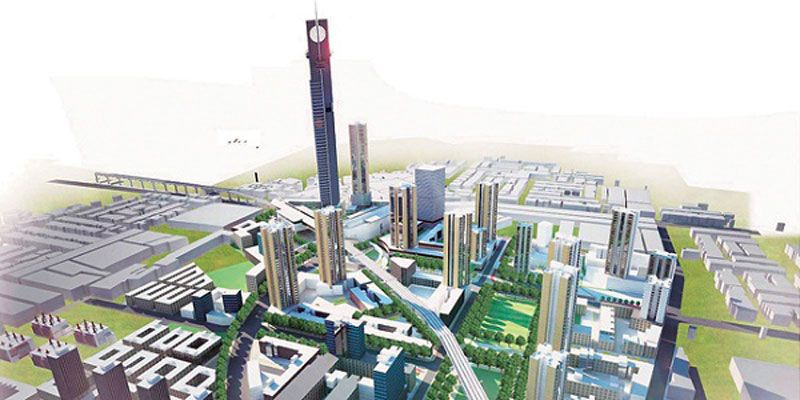 Situated at the southwest of Delhi, Dwarka is one of the fastest growing sub-cities in the capital. Dwarka is connected to many important roads like outer ring road, Pankha road, a railway line of Rewari and has two major airports around it.The sub city of Dwarka is very near to Gurgaon and is a home for around two lakh families. There are other housing societies like DDA and Co-operative Group Housing Society, CGHS that are densely populated. For many reasons, Dwarka is set to become a futuristic sub-city that will attract more property investors in the coming years.
Life At Dwarka
Dwarka has a number of prominent schools, undergraduate and post graduate colleges in almost every sector. There are some premium eating outlets like Dominos and Pizza Hut that are popular with the families and youngsters alike. Sec 4-6 and 9-12 have commercial markets and there are major markets located at sector 6 and 10 as well, along with the Ashirwad Chowk, at the junctions of sectors 4, 5 and 12.
Property Value At Dwarka
The current price range is from Rs 5,000 to Rs 10,000 per sq ft for the apartments in Dwarka. The rental values goes from Rs 10,000 to somewhere around Rs18, 000 per month. If the local brokers are to be believed, then the property in Dwarka is considered a good buy as far as the availability of modernized accommodation with latest facilities are concerned. The connectivity to the NCR and Delhi is a deciding factor here.
Infrastructure
There is a concern for potable water and security. But initiatives are being taken to convert the landscape by providing posh living localities with state of the art construction, parking facilities, swimming pools, clubs, and so on. There are some projects that are expected to develop in the near future. India's largest Exhibition and Convention Center is among them. Even though there many concerns relating to the sub-city of Dwarka still it is going to develop into a well connected place with excellent housing and commercial properties. The property prices are also expected to grow considerably.