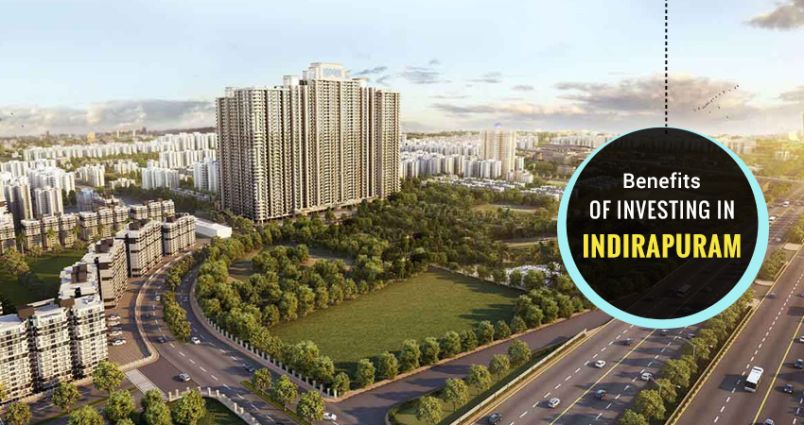 This was the introduction of contemporary living to Delhi-Noida-Ghaziabad, which was previously solely available to Gurgaon's wealthy residents. The majority of the people of Mayur Vihar, IP Extension, and the surrounding suburbs of Delhi were introduced to contemporary urban dwellings in this market, which included a club, swimming pool, and other high-end facilities.
Other inhabitants of Noida and Ghaziabad had only had access to planned projects up to that point, and 3 BHK Flats for Sale in Indirapuram with facilities were first introduced to them here.
Indirapuram Welcomes You
Indirapuram welcomes you! It is a property market located on National Highway 24 in Uttar Pradesh's Ghaziabad district. Its position, however, gives it a distance advantage over Delhi, Noida, and Ghaziabad. Homebuyers flocked to this micro-market once it first appeared on the property market scene in the early 2000s.
People began selling their properties, which were largely cooperative housing societies, government housing, and planned subdivisions, according to a real estate agent. Everyone wanted to acquire an apartment here and make use of the facilities that were previously only available to high-end Gurgaon homeowners in Delhi-NCR.
Quick Growth Of The Micro Market
Indirapuram was unique in that, despite being a part of Ghaziabad, it was never like the rest of the city. Because the administration sought to portray it as the city's future, the law and order were on par with Delhi. Furthermore, unlike other rival property markets in the district, such as Vaishali, Vasundhara, or Kausambi, the neighbourhood was planned.
However, the quick growth of the micro-market resulted in an inorganic expansion of the location, which is currently putting a strain on the infrastructure. Indirapuram has hit its saturation point in every way - price point, population density, infrastructural burden, and future growth possibilities, to name a few. The residential property prices, which started at Rs 2,000 per square foot and rose to Rs 3,000 per square foot in 2008, are currently struggling to break over the Rs 6,000 barrier.
Industrial Hub
It provides a pleasant address to its people, being bordered by the capital territory of 'Delhi,' the industrial hub of 'Noida,' and convenient access to numerous national roads. Indirapuram has evolved as a residential suburb near the capital due to a shortage of land in Delhi.
"It is true that this region formerly had a rosy reputation as one of the hottest investment locations, with property values rising. However, clear titled land in Indirapuram is difficult to come by in the present market.
Indirapuram Benefits
Indirapuram was Ghaziabad's first planned community, featuring a diverse mix of residential, commercial, retail, institutional, schools, and hospitals.
It runs parallel to NH 24 and offers direct access to Delhi, Ghaziabad, Noida, Gurgaon, and Faridabad.
The expansion of NH 24 to 14 lanes will be the cherry on top for the Indirapuram real estate market.
The majority of analysts in the region say that the property value of various infrastructure and amenities such as businesses, schools, hospitals, malls, and so on is now steady. The population of the region has been rapidly increasing in recent years, although little necessary growth in the area's general infrastructure to handle it has been recognised. This is the single source of fear and alarm that will determine Indirapuram's future fate.
Respective authorities and government agencies should address these concerns and address any issues that arise so that this area's status may be maintained in the future. Nearby emerging Properties in Indirapuram Ghaziabad with greater infrastructural development, such as Noida, Siddharth Vihar, Greater Noida West, and others, are also putting pressure on Indirapuram's residential market.