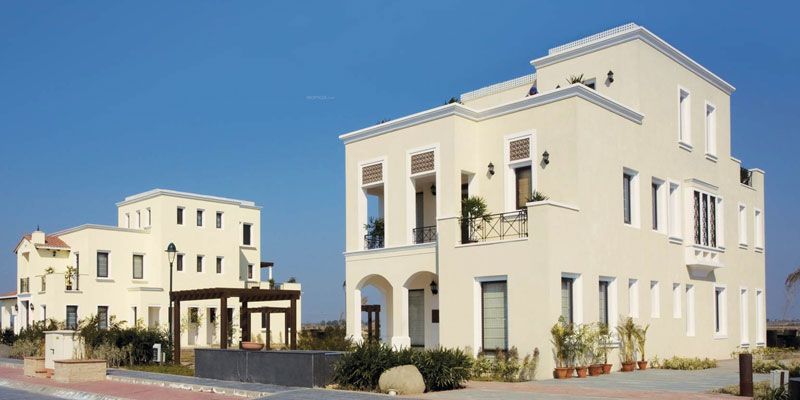 The Tri-Cities of Mohali, Chandigarh, and Panchkula is regarded as one of India's top ten IT cities. Aside from that, the city features a lot of educational institutions and a proactive governmental structure, making it one of the region's most distinctive cities. With all of these elements in mind, it's easy to understand why Mohali is one of the most popular places to invest in residential real estate. Other factors that contribute significantly to the Property for Sale in Mohali include:
Growth in the Real Estate Market
When a person considers purchasing a real estate property, they consider two factors. The first is the living environment, and the second is the resale value of the property. Mohali appears to be a viable real estate investment since it is a rapidly rising city in North India and a centre for the telecom and IT sectors. Furthermore, real estate costs are reasonable and will easily fit into your budget. As a result, purchasing a luxury residential property in Mohali is simple, allowing you to enjoy a comfortable and affluent lifestyle with the best amenities.
A Peaceful Way of Life
One of the grounds Mohali is a popular travel attraction is that it boasts various shrines and sacred locations, including Vaishno Devi Mata Mandir, Gurudwara Amb Sahib, and Gurdwara Sant Mandal Angitha Sahib. There are other gardens such as Silvi Park, Sukhna Lake, and others. The city offers a wide range of work prospects and educational institutions while remaining far from the noise and bustle of a large metropolis like Chandigarh. It allows people to live a more relaxed lifestyle. The city, which is located in the Shivalik range's foothills, has excellent weather.
Convenience
Mohali has excellent transportation, both inside the city and to nearby places. The city is kept connected via a transport system. There is a bus service in the city centre as well as a train station in Phase 9 industrial sector. Mohali also has an international airport, which is essentially a Chandigarh airport expansion.
A Sports Fan's Dream
Mohali is also known as the Punjab state's sports capital. Whereas the Mohali stadium, home to the Punjab Cricket Association, is well-known, the city also features a hockey stadium and roughly eight sports multiplexes with a variety of amenities such as swimming, table tennis, and volleyball. The Punjab Warriors, a hockey team from the Hockey India League, play their home games at the professional hockey stadium in Mohali.
Fantastic Alternatives
People may easily discover the ideal house in Mohali, with options ranging from 1 BHK to 3 BHK homes for sale. As a result of the city's infrastructure growth, several reputable builders have developed several ground-breaking projects in the city. It's not difficult to discover the ideal 3 BHK flats for sale in Mohali that also fit your budget and have some of the greatest facilities that one could ask for to live comfortably.
Developing a Career
Mohali is also home to a variety of educational facilities, such as the Indian School of Business (ISB), Chandigarh Engineering College (CEC), Army Institute of Law, and the National Institute of Pharmaceutical Education and Research (NIPER), among others. A large number of businesses have also set up shop in Mohali. This means that if someone decides to relocate to the city, they may be certain of plenty of job prospects!
Mohali is no longer a tiny town renowned solely for its proximity to Chandigarh. The city's massive improvements have worked to bring Mohali on the map, making it a popular location for Flats for Sale in Kharar Mohali.