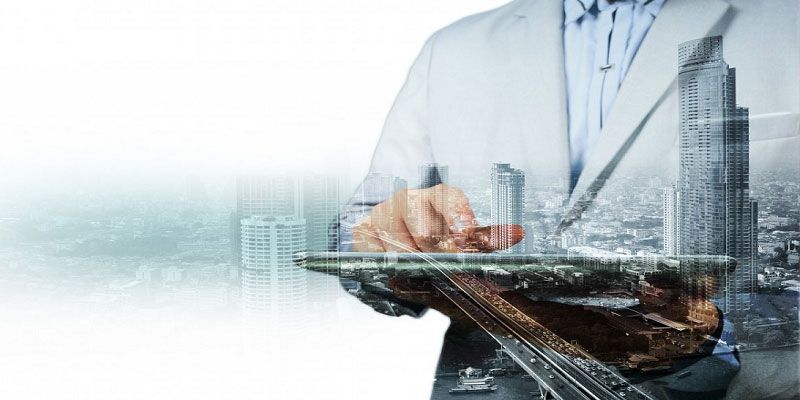 The Indian real estate market has gotten back on its foot after many quarters of slowdown due to the new reforms implemented by the government. While the laws and moves hampered the sale and purchase of real estate, it did change the market dynamics completely. Now, the non-resident Indian investors are showing more interest in Indian properties and it's not the residential sector they are targeting. Their focal attention is one the commercial real estate in India as it is witnessing a gradual increase in capital appreciation and demand while also offering a high and stable rental yield. Read on to know the reasons why NRI investors are inclining towards commercial real estate of the country to get higher returns. 
Increased Demand Of Office Spaces
The commercial growth in the majority of Indian cities and the developing smart cities is driving investors to place their bets on the commercial real estate of these places. New IT hubs, SIRs (Special Investment Regions), SEZ (Special Economic Zone), IT Parks, and other regions in cities like Bengaluru, Hyderabad (Cyberabad), Mumbai, Chennai, Delhi NCR, Pune, etc., are witnessing the development of new office spaces. Not just the Indian real estate players but non-resident investors are also able to detect the growing demand of office spaces in upcoming commercial hubs. Many NRI investors can also be seen putting their money in co-working spaces as their trend is on the high these days. 
High Rental Income
While a 200 square feet flat in a developed locality of metro city would yield a maximum of 30,000 a month as rent. A commercial space, on the other hand, can fetch as high as 45,000-50,000 as monthly rent if it is in a popular commercial hub. The NRIs have realized this higher rental income for commercial property and have started showing an inclination towards this segment. The NRI investors consider rental income as the top deciding factor for choosing their investment target. Comparing the residential and commercial real estate in India, commercial yields higher returns per month. In fact, commercial properties in an active market can fetch around 6-10% of average rental yield while residential only gets around 1.5-3%. Thus, they get their money back 1quickly and their profits start pouring in soon
Easy Leasing
One of the biggest concerns of NRI investors is if their property would get high paying tenants as soon as the completion is done or would they have to take rounds of India or hire several agents to find the right set of tenants. However, this problem is solved by many commercial real estate developers in India who offer their assistance to the NRI investors by promoting the space during their building promotion and marketing. They are also offering assured lease tenure of around nine to twenty one years with lock-in periods of three to seven years. While residential properties are put on rent, commercial spaces are leased out and offer security of rental returns by the lessee. 
Lower Cost of Maintenance
Another advantage that NRI investors get from investing in commercial real estate is that they do not have to worry about or spend thousands each year in maintaining the property in its right shape. The commercial spaces are leased out and it is the tenant who needs to take care of the property's maintenance. The investors can also tailor the terms or modify the clauses of the lease agreement as per their requirement beforehand to ensure that they are not pestered with the property's renovation or maintenance work.  
Capital Appreciation 
The appreciation rate in the commercial segment is higher than that in the residential real estate sector of India. Moreover, the past moves like RERA and demonetization brought the residential real estate market on a standstill whereas the commercial continued to boom. The returns have always been higher in the commercial sector. Moreover, the risk and volatility of market and price trends affect the residential sectors more drastically than commercial. This means that long-term and stable rentals on an agreed upon appreciation would be guaranteed when NRIs invest in commercial real estate in India.  
The Real Estate Regulations and Development Act (RERA) has streamlined the commercial real estate sector and added transparency to transactions. NRI investors do not have to worry about the projects being delayed or put off by developers owing to these rules. The commercial real estate segment is expanding and the NRIs investing these segments would certainly grow with this expansion in the coming few quarters.