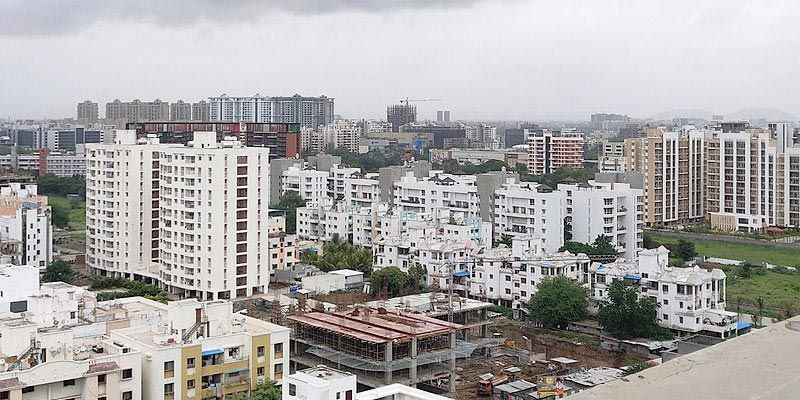 A part of the Pune district, Wakad is emerging as the fastest-growing realty destination. With the coming up of InfoTech and Biotechnology Park at Hinjewadi, Wakad has witnessed rapid development over the years. One who wishes to buy a home near to nature on the outskirts of Pune, Wakad is the ultimate destination for them.
The boom in Real estate in Wakad Pune
Growth in Pune real estate projects is due to some specific factors mentioned below.
Proximity to InfoTech and Biotech Parks at Hinjewadi,
The Mumbai-Banglore bypass,
The Pimpri-Chinchwad Industrial Area,
The Super Express Highway to Mumbai and
Balewadi National Sports Complex
Its proximity to the financial hub, Mumbai, has attracted several investors to block their money in properties here.
Property prices in Wakad Pune are incredibly reasonable compared to other metropolitan cities.
It takes approximately one and a half an hour to travel from Wakad to Panvel, where there is an upcoming international airport.
With a community of IT and ITES professionals, the locality offers attractive accommodation options for working professionals.
Taken under by Pimpri Chinchwad Municipal Corporation, Wakad is witnessing the rapid development of roads.
With places like Mahabaleshwar, Lonawala, and Shirdi nearby, the locality is soon to be one of the major tourist attractions.
Several reputed schools, hotels, and hospitals have sprung up in this location, and basic amenities like regular water supply and electricity are available.
Why such a considerable boom?
IT, KPO, and BPO industries have highly emerged increasing Pune's economy. Pune has become the home base for primary and new IT companies like Infosys, Symantec, L&T Infotech, IBM, Zensar, Amdocs so on, so forth. Its skyline is reaching heights accumulating several software giants on both national and multinational levels. Moving further in this discussion, the presence of educational institutes adds to the charm and culture of Pune. With 150+ institutes and colleges offering various courses and subjects, there is a broader bracket for students when it comes to academics.
It is solely because of all these Pune real estate projects the city has earned the reputation of being the seventh-largest educational and industrial hub of the country. Commercial activities have found substantial grounds to make this city as their favorite destinations because of the fast-developing infrastructure and upcoming industries. Although it is a handful of reasons that makes Pune real estate famous, today, it is only because of these factors Pune can keep up with the rest of the world.
Why Buy Property in Wakad Pune?
The real estate sector is emerging and flourishing rapidly.
Several established and renowned real estate builders in the city are focusing on providing quality and style in every property in Wakad Pune.
Developers are doing their best to cater to luxuries and premium living in housing and commercial properties.
Whether it is an automated-intelligent home system or an Italian-style kitchen, natives of Pune are lucky when they buy a property in Wakad Pune.
Receive all the leisure, facilities, and opportunities at their doorstep.
When you are preparing to have a property in Wakad Pune, consider a few options which could be a good idea. For instance,
You can approach various valuation services that offer a complete, trusted valuation of any given property.
Consider the land value of the property as the most critical aspect either for selling or buying a property.
Look for evaluation services in Wakad Pune.
Because of the increasing demand in the real estate market, the home buyers and investors are in high need of evaluation services before investing entirely.
A reputed Real Estate Broker in Wakad Pune, Real Estate India aims to provide the best realty solutions to its clients. The company makes the search process easy and quick for those who are looking for Apartments, Flats, and Commercial Offices. Backed with a team of experienced Real Estate Brokers, the company is dedicated to providing complete satisfaction to its clients.