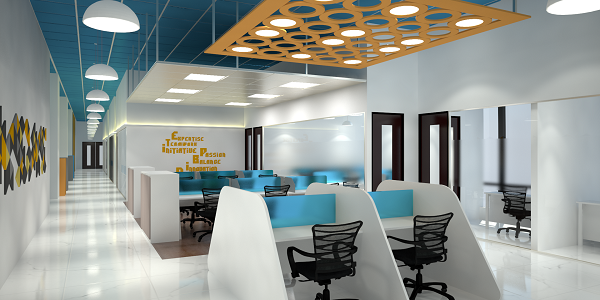 Starting a new business or opening a new office? If you wish to manage your business in a cost effective manner and in a hassle-free way then all you require is a Serviced Office. It gives you a complete freedom from the tedious work of managing your office. The other name for a serviced office is ready-to-use office. As the name suggests, it would provide you various solutions to manage your business. They also give you maximum flexibility. There are many companies located at Hyderabad that offer Cost Effective Serviced Offices in excellent buildings at popular commercial hubs along with the finest modern amenities.
No Set Up Cost
Cost Effective Serviced offices give you a chance to build up your business with the best IT infrastructure. That too with no set up cost as these offices provide you advance communication facilities, administrative support, secretarial support, video conferencing, secretarial support, pantry support etc. due to which lot of expenses on operations can be saved by a company.
Services As Per The Requirement
These Cost Effective Serviced Offices are available with services as per your business needs, which means that the standing cost can be easily reduced according to your usage and you pay in a limited manner.
Increased Focus On Business
It is due to these Serviced offices that now it's possible for companies to easily avail fully furnished offices in a convenient way. There remains absolutely no need for any type of interior designing, maintenance, and renovation. Apart from this, you get a chance to operate the business among the similar entities. So, in an obvious way you are able to gauge the activities of the competitors' business and remain focused on your strategy. These Cost Effective Serviced Offices available in Hyderabad are very profitable for all types of companies whether they are MNCs, export-import houses or any other company. The Cost Effective Serviced Offices suit the needs of any type of a business and provide various other options as well for easy and stable growth of the firm.