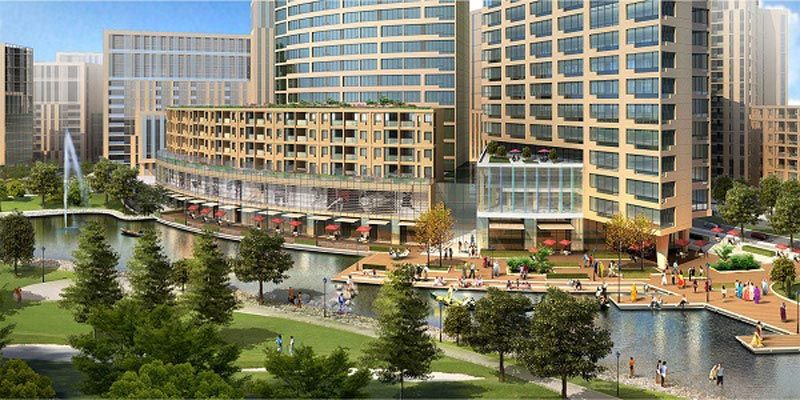 One has to agree that it is the IT sector which altered the temperament of Bangalore city ceaselessly, resulting in the expansion of its property sector. Bangalore holds the distinction of being a unique city. Possibly it is one of its kind in the world. How many cities you could possibly think of that have had varied sobriquets every five years? The answer lies in the fact that Bangalore has emerged as one of Asia's highest growing cities, acknowledged as one of the Global Tech Hotspots', and referred to as the Silicon Valley of India.
Latest Developments-
Bangalore is presently in the process of becoming a world class city on the basis of coordinated and sustained expansion on all crossways. Under the aegis of Bangalore Development Authority (BDA) the redesigning procedure is underway, keeping international standards as the focus. The resultant benefit will evidently be on the property sector, where up-gradation of the urban areas is being done using GIS devices and ultra-modern digital systems. This will further augment Bangalore's Real Estate value. It is worthy of mention that, the Bangalore Master plan for 2021 bordering on urban renaissance implementing spatial data construction. Bangalore property market in the future will get a boost as BDA is functioning on urban evolution and administration using latest technologies.
Plan of Action-
With the execution of Digital Urban Spatial Repository (DUSR), Digital Urban Monitoring and Land Management information system (DUM & LMIS), Bangalore will transform into a competent and bustling city in the global arena. The various policies would encompass development in land use, housing requirements, social and physical infrastructure, public utilities and enhancement in local services vital for international standards.
This will lure a huge number of foreign investors who would be interested in acquiring such properties in Bangalore, which will generate funds resulting in the growth of the real estate values. The pioneering scheme guarantees regulated and advantageous urbanization with the primary rationale of sustained enlargement. One has to agree that Real Estate values are directly connected to the city's progress. Hence, latent expansion will boost capital and rental value of the city. The recent plan will also make possible the usage of waste land cost effectively and formulate spatial change as per demand. With the aid of a proactive Government and an upbeat local economy, the Real Estate scenario here is certainly alluring and profitable.