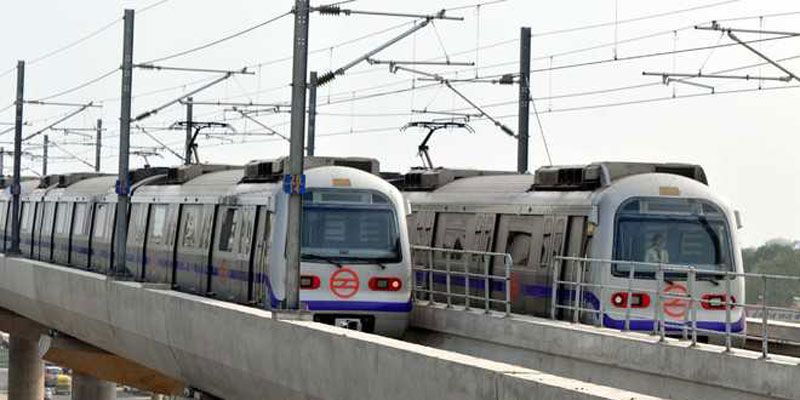 Metro has been a boon for the transport system of Delhi NCR as well as its real estate. The extension of metro line to new regions brought an upward trend in the real estate of the area where it extended. A new extension to the Delhi Metro was recently inaugurated on its violet line. Earlier, this metro line started from Kashmere Gate Metro Station and terminated at Escorts Mujesar Metro Station in Faridabad. Now, a new extension to this metro has been inaugurated by the honorable Prime Minister of India, Shri Narendra Modi via video conferencing. This new stretch of 3.2 km on the violet line was inaugurated on November 19th and is now connecting Escorts Mujesar with Ballabhgarh, an extension to Delhi NCR. Two metro stations have been added to the line namely, Raja Nahar Singh Metro Station (earlier known as Ballabhgarh Metro Station), and Sant Surdas (Sihi) Metro Station.
Ballabhgarh is a prominent industrial hub, education center, and shopping center for the people of Faridabad. The extension of this metro towards Ballabhgarh would be a boon for many commuters. With the extension of the metro line to Ballabhgarh, the demand for property in Ballabhgarh, Faridabad, would automatically increase.
How Metro Extension Would Impact Real Estate?
It goes without a doubt that Delhi Metro has led to a boom in the city's real estate. The property price of areas that are in proximity to metro stations has skyrocketed in the past. Metro brings convenience in commute, which lures people to that area. This, in turn, increases the property demand and thus, the price of the property.
The same is anticipated to happen in Ballabhgarh as well. When the Badarpur-Kashmere Gate violet line was extended to Escorts Mujesar (a 13.8 km stretch), the price trend in its neighboring areas changed. Earlier, people had to rely on their own vehicle or on shared autos etc., to commute in Faridabad. Metro brought seamless connectivity to the area which led to an increase in the demand for property. Those that purchased property during the initial phases are now enjoying great returns as the property prices have shot up and become more than double.
Ballabhgarh lies on National Highway-2, nearly 30 km south of Delhi. Although a commercial hub, the residential development in this town is already in full swing. Presently, one can easily find affordable homes in Ballabhgarh's prominent areas like Sector 2, Sector 3, Sector 62, Sector 63, Sector 64, Sector 65, and Sector 70. These local areas have seen a slow real estate growth till the last quarter but would be the ones that would be majorly affected by the oncoming of the metro.
The present price of buying property in Ballabhgarh, Faridabad is quite low. The average capital value of land in this town is around INR 2,800 per square foot; whereas, one can buy a 2BHK flat in this part of Faridabad at a starting price of INR 20-25 lakhs. Apart from that, the average rent of a 2 BHK in Ballabhgarh is not more than INR 8,000 per month. These prices would be immensely affected by the arrival of the metro in Ballabhgarh.
Many Real Estate Builders and Developers in Ballabhgarh are showing interest towards the residential as well as the commercial real estate of this town. While a number of projects are already under-construction, many new projects are also in the pipeline in Ballabhgarh and its neighboring areas like Sector 56, Sector 76 to Sector 88, and Industrial Model Town (IMT). A stark change and boom of real estate in Ballabhgarh with increased demand and an increased property price are expected to be on the cards. The area is already housing a number of industries and educational institutes. Soon, new residential and commercial projects would be added on the real estate map of Ballabhgarh due to the arrival of Metro to this area.