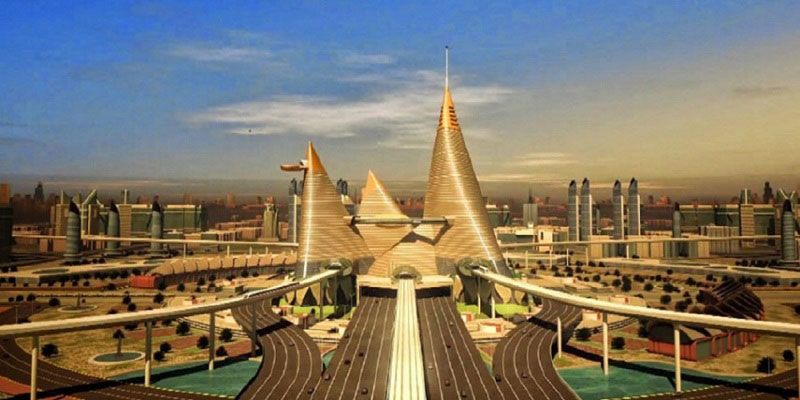 Dholera, a region in the Ahmedabad district of Gujarat, is all set to transform into a world-class city with the completion of the Dholera Special Investment Region (Dholera SIR) project. Although an ancient port-city, Dholera is rapidly developing and intensifying its mark in the state's real estate market. This is a booming Greenfield city under the DMIC (Delhi Mumbai Industrial Corridor) Project. As a city that is witnessing frequent developments in its real estate market, it is inviting numerous investors from different industries like aviation, medical, defense, engineering etc., for setting up commercial shops. Unrolled over 920 sq. km., Dholera is the biggest of the eight industrial smart cities being developed in the first phase of the DMIC project. Moreover, it is proffering early-bird incentives and huge discounts on the price of land available. Such an investment is indeed beneficial for buyers willing to buy a property on sale in Dholera.
The Current Status
As per the authorities overseeing the entire construction of the first phase of DMIC, it is estimated that roughly 5,600 hectares of the infrastructural development, with underground utilities, has reached a 40% completion mark. The roads are under construction and will take the final operational shape by September 2019. Mr. Alkesh Kumar Sharma, MD & CEO, said that building the project from the turf level was a challenging task that was handled effectively by the teams of professional engineers.
DICDL is providing heavy discounts of land prices, especially for anchor tenants for whom the land allocation was initiated. People who were initially interested in a residential plot for sale in Dholera are now also investing in commercial property in the city due to its high return predictions by real estate gurus. It is claimed that as per the concept of the 'Smart City', the infrastructure will be connected & managed through ICT network with well-planned transportation. The concerned bodies have proposed the idea further.
Future Transportation Facilities & Other Developments
The European aviation giant Airbus has signed a strategic partnership advising the DICDL on setting up an aerospace cluster. Since India doesn't have an MRO facility on a large scale, many airlines rely on hubs located overseas for the maintenance of aircraft. The proposed MRO aerospace zone would consist of engineering of aircraft spare parts and aviation institutes. Due to this, different aeronautical engineering firms will get a chance to collaborate directly with an airline on a contract basis for producing the finest quality spare parts in India. The proposed Greenfield Airport will also spill the traffic from the existing Ahmedabad Airport. Furthermore, it will also help in diverting the traffic approaching from nearby cities like Vadodara, Bhavnagar, Rajkot, and Nadiad.
Dholera: A Future Smart Residential City For All
Dholera is primarily an industrial township and it is obvious that it is will provide livelihood and housing to a huge number of workers as well. Eventually, numerous families are going to settle in Dholera within the next 5 years as estimated by developers. The planners have designed the city and its neighborhood appropriately in order to make it one of the best livable cities in India. That's a major reason why aviation, healthcare, education, tourism, I.T etc., industries are being invited and offered multiple incentives in their investment.
Final Words
Dholera is being developed as a 'Smart City' equipped with all essential facilities. The city is being designed in a futuristic manner with essential facilities. Such facilities are a major highlight of the scheme to lure industrialists for making investments by purchasing property in Dholera. All infrastructural developments and transportation are taking shape and will be operational in forthcoming months.