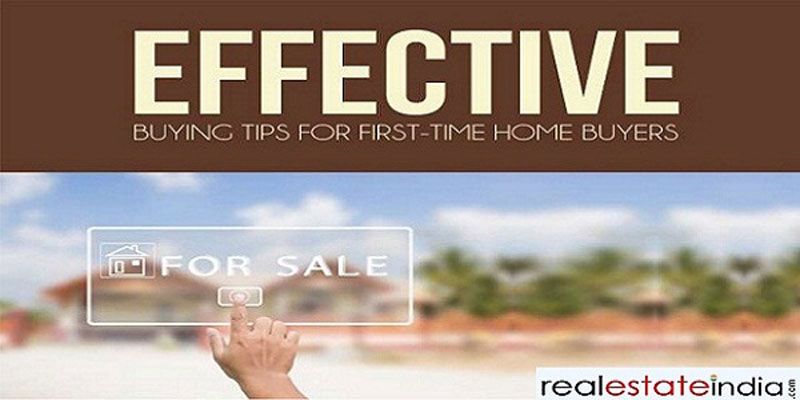 No doubt that buying a house for the very first time is also as stressful as exciting it feels. As a first-time home buyer, you may carry several dilemmas and find yourself totally puzzled. But, questioning yourself "What type of home do I really need?", "Who can help me find a good home?" and "What are the good options under my budget?" can help you to strike a good deal. Here, we're sharing five suggestions with you, which will surely help you get your dream house.
Know What Is In And Beyond Your Reach: During your visits, big-luxurious houses may lure you, and you may make up your mind to buy such an over-budgeted house by stretching your budget. This stretch in your budget might render troubles in your life later. So, during you house hunts you should know what is in and beyond your reach by having a fair calculation of down payment, property taxes and Mortgage amount.
Get Benefits From A House Inspection: At your first glance, you may fail to notice the problems that the house has. Maybe its floor screeches, some pipes leak or some area is damaged, which all wasn't visible to you. A house inspection can save you from underlying damages by providing you a good house report. This renders its benefits regarding your safety at home, and can also help you in negotiation. Some people who neglect a house inspection in order to save some money later repent when serious damages come into their sight.
Contact A Good Real Estate Agent: For more convenience and better access you can contact a real estate agent. Negotiation for you can really be tricky, but a real estate agent carries skills and his individual experience in it. You tell them the desiring features that your home-to-be should have, and they come up with multiple options for you, available at the locations that suit you. They can easily handle the burden of paper documentation, which might make you feel giddy.
Do not Be Naive But Flexible: Sellers might get minor repairs or upgrades done to their house in order to get some high price. You might end up giving around Rs 80,000 for what has cost the seller Rs 20,000 on cosmetic fixes. First time home-buyers should not flow in their emotions paying less attention on their cognitive abilities. And it is also important for you to check your flexibility while buying a house. Maybe the seller needs a bit more time; in this case can you be flexible with the closing date? It is often good to be flexible while negotiating if your reason supports, lest a good option should slip away from under your hands.
Past, Present And Future Of Your House: You should know what has been the rate of appreciation of the house in the past, and what could be in the future, and also the future developmental plans in that location. You should also figure out if the area boasts all those amenities which you need or desire and a good connectivity. These things, well, can save you from any repentance in the future.
Conclusion
We hope you feel some relaxed and more confident now after going through all the five suggestions. Buying a home for the first time might not be as difficult as one thinks in beginning. If may become completely exciting after you've gained useful knowledge and support to guide you through.