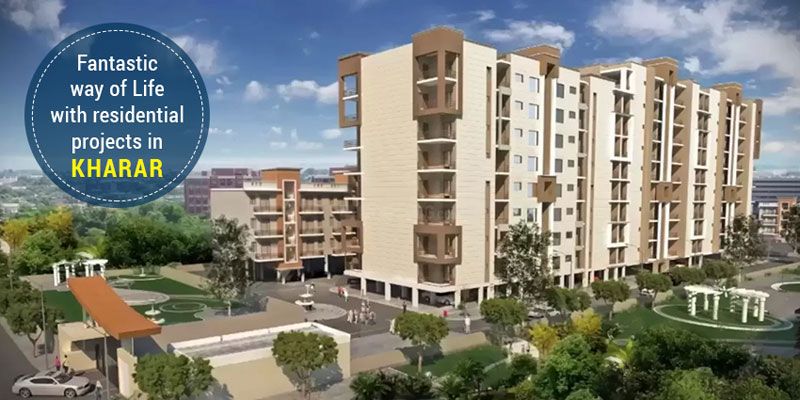 As India is flourishing towards modernization and urban economy, most of the people are looking forward to settling at the well connected residential area with every essential facility, and one of such places in the northern region of India is Mohali.
Mohali enjoys an expedient role in terms of being well linked to local amenities, excellent connectivity with other states and presence of International Airport also contributed tremendously towards the overall infrastructural development of Mohali. There has been a constant increase in the number of residential complexes, multiplexes, malls, shopping and sports complexes etc which have a very positive effect on the market of real estate in Mohali. Hence, this city has become a popular destination for investors.
The growth of this city is planned by the Punjab government with the aim of transforming Mohali into the next hot destination of future IT hubs. With such a great employment opportunity for people around the country, youth are migrating to Mohali. This opportunity has led to the robust demand for residential property in Mohali.
Kharar, Mohali is one of the thriving spots in the real estate market. It is at a distance of about 15 Kms from Chandigarh. This region has experienced an accelerated growth in realty investments because of its key location and direct connectivity. Kharar has achieved great success in captivating people to buy residential and commercial property. The suitable location of the place surrounded by hospitals, schools, and restaurants has attracted people from other cities towards the residential projects in Kharar, Mohali.
What makes Kharar, Mohali a unique destination for residential property?
Affordable residential projects: Projects like Delmar Global city, Aura avenue in Kharar are some of the most preferred destinations which offer flats with comfortable living, safe and peaceful environment also with facilities like sports area, parking area, 24/7 water and power backup.
Pleasant weather: Kharar, Mohali is blessed with the best weather witnessing perfect seasons of all time including the monsoon, winters as well as summers. Located close to the foothills of the Shivalik range, presence of lush greenery and scenic lakes, the city provides a great choice for the buyers to invest for after retirement life.
Better connectivity and transportation facilities: This city has a great connectivity with other nearby locations with plenty of transportation options. Presence of railway stations and airports is the major driver along with availability of local buses.
Presence of Educational institutes and Hospitals: Kharar, Mohali has many opportunities for children to study and succeed with several academic schools and colleges. Also, there are Super speciality hospitals which can be easily accessible.
Final words
The brisk level of growth in the facilities and infrastructure of Mohali has led to an appreciation in property value and thereby, bringing in the investor's attention for fruitful living and profits. Today, most of the people are ready to migrate here and invest in residential projects in Mohali, making it the most preferred choice in real estate and one of the famous cities where professionals would like to settle down for employment as well as after retirement.
Buying a residential property is one of the most crucial decisions and the most significant financial outlay in anybody's life. Real Estate India can make your home journey simple by providing relevant information that helps you in making an informed decision. Therefore, If someone is looking forward to buying a residential property of their dreams, then consider a renowned name in the real estate market providing information of all the upcoming residential projects in Kharar, Mohali with the most premium amenities.