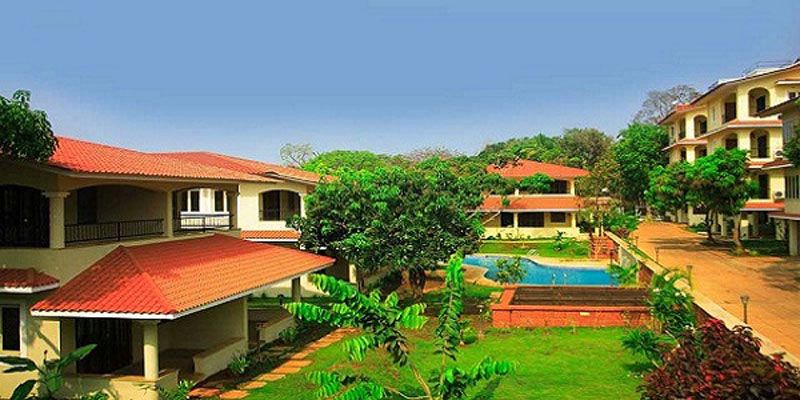 The slipshod tropical vibe, age-old beaches, all-night parties and whatnot, Goa is simply a blissful surprise!
From being honeymooner's and holidaymaker's hotspot, Goa is now the upcoming hottest destination for the realtors. Situated on the west coast of India, this lovely place is the famous for its millions of years old beaches, world heritage architectures, churches, and temples. Apart from its pristine beaches and international lifestyle, Goa is now witnessing an outstanding development in terms of the "reality of its realty".
Over the years, the real estate market of Goa has witnessed an outstanding boom since more and more investors are coming upfront to park their money in order to get the certain valuable yields. To know more about the realty of Goa, let's dive in and scroll on!
The Booming Realty Market
The realty market of Goa has been rolling amazingly for quite a long time now. Whether investors or end-users, Goa has become one of the premium locations for them all. All this is due to the plenty of choices available from age-old villas to beach view apartments and so many others. The property of Goa is expected to boost the land value from Rs 2,500 to Rs 3,000 per sq ft. on an average basis.
Highlighted Localities
Majorda: Widely known for its beaches, Majorda is situated in the South of Goa and north-west of Margao. There are a plethora of restaurants and cafes along with the finest road connectivity in this location. Property can be bought here for Rs 2,978 per sq. ft.
Panaji: Also known as Panjim, Panaji is Goa's capital. It is situated on the banks of the Mandovi River creek in Tiswadi Taluka. Endowed with a number of institutes, you can enjoy awesome connectivity here. Property rates here are for over Rs 5,820 per sq. ft.
Ponda: Ponda also known as Fonda, it's a city as well as a municipal council. Encompassing a huge number of industries and factories, this locality is, basically, the industrial hub of the state. Buying a property in Goa will cost you for over Rs 3,210 per sq. ft.
Prominent Builders
Both, the local, as well as the national builders, are coming forward vying to cash in on every money-spinning project taking place in Goa. Following are some of the prominent builders who have launched their projects in Goa so far:
Crossroads Realtors
Kurade Builder
Pradip G Naik Real Estate Developers
Prudential Developers and Pradip G Naik
Cityscape Developers
Civil Engineers and Associates
Prabhudesai Realtors Builder and Developers
Commonwealth Developer Pvt Ltd
All-in-all, Goa is rising as a realty star and is expected to give a tough competition to the major areas such as Noida and Gurgaon. Moreover, to make everything even clearer, "North Goa is more of an investment market, while South Goa, which is slightly more affordable for home seekers."