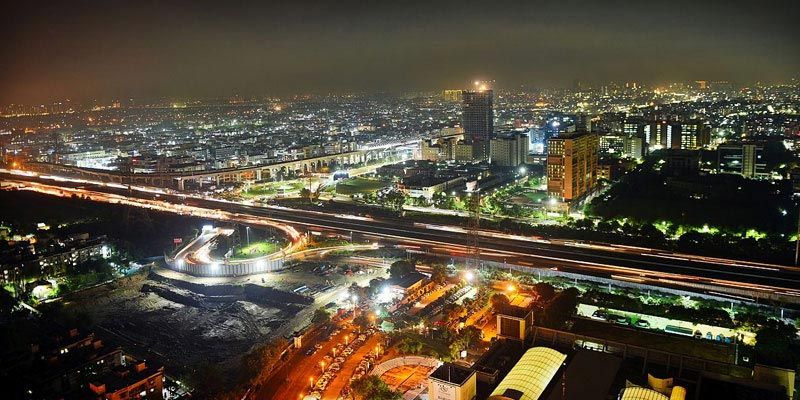 Greater Noida is a planned and developed city in the Gautam Budh Nagar District of Uttar Pradesh. Over the years Greater Noida has gained significant relevance due to its location which is very close to the National Capital of India.
Geographical Location
Greater Noida is a planned and developed city in the Gautam Budh Nagar District of Uttar Pradesh It has an area of nearly three hundred and eighty square kilometers and recently people are preferring to migrate from Delhi to Noida because Greater Noida offers a much affordable cost of living than Delhi in particular.
Quality Of Living
Having a population of nearly one lakhs Greater Noida offers a quality standard of living. Greater Noida is connected by the Metro and to its twin city Noida and offers a pretty fabulous metropolitan life.
Property in Greater Noida
Located very close to the National Capital Greater Noida is termed to be a semi posh area. Certain areas that are present in Greater Noida like Sector 55 and sector 56 are some of the posh areas and are amazing places to live in. The properties in Greater Noida started expanding after the UP Industrial Area Development Act in 1972.
Facilities Of purchasing Property in Greater Noida
There are numerous facilities for buying a property in Greater Noida.
Close to the National Capital- Greater Noida is very close to Delhi, the National Capital of India. The National Capital has many facilities in itself and hence Greater Noida is a great place to live.
Quality Education- All the great Universities of the country are at a distance of only one hour from greater Noida hence higher education of children will never be a problem and they will get the quality education that is required.
Safety- A city is a safe place and the neighborhood is clean and hygienic. People are friendly over here and the community is great.
Airport very soon- Jawar Airport is an International Airport and work is in progress. Very soon the Airport will be thrown open to the public and Greater Noida will elevate as a city after the Airport has been in operation.
Less Populated- Delhi is more populated than Noida whereas Noida is less congested and is a great place to live in.
Less Polluted- Greater Noida is a low polluted Area and it has a great ecological balance hence Greater Noida is an ideal place to live in.
High tech buildings- The standard of living is very high because the buildings in Greater Noida are really fashionable and are an architectural marvel. Purchasing property in greater Noida is a matter of pride.
Liveability
Greater Noida is a semi metropolitan city and it has all the necessary facilities that a megalopolis will offer hence settling in Greater Noida is a very good decision.
Weekend in Noida
In Noida, there are certain places to hang around on a lazy weekend and some of them are:
Worlds of Wonder- This amusement park is a great place to visit during a weekend and this place is really a good place for children to enjoy themselves.
Okhla Bird Sanctuary- This Bird Sanctuary is a very popular place to visit and is it located right where the river Yamuna enters Uttarpradesh. Hence this place is Nature's blessing.
Kalindi Kunj- The public gardens are loved by city lovers and Kalindi Kunj is one of the very famous public gardens to spend time with family and to sit back and relax.
DLF Mall- Speaking of a metro city and not taking s shopping mall's name would make the thing dull. Here is Delhi's very favorite the DLF Mall which not only offers a good shopping experience but also has had many entertainment opportunities.
Therefore Greater Noida has everything that city life can offer and it is a great opportunity and a matter of luck to have a property in Greater Noida.