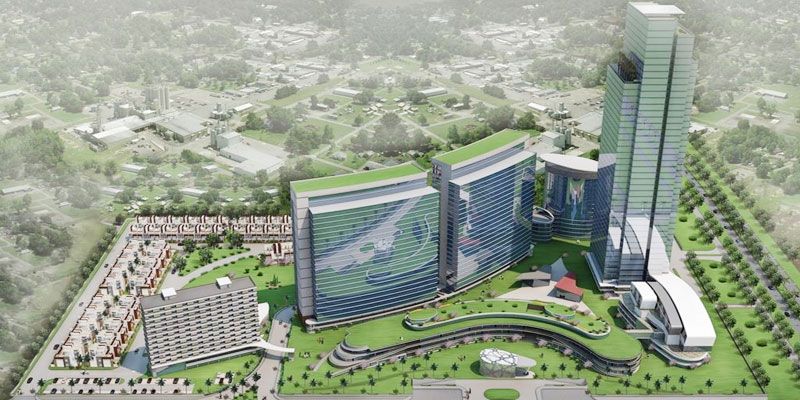 The growth of IT and commercial hubs is creating lifetime opportunities in the real estate destinations in Greater Noida. It is supporting the potential commercial growth opportunity as well. The important and main feature of the project is superior transportation over the cities like Noida, Delhi, etc. The projects of the metro railway and international airport are other hot topicsof this essence.
The developing city has many foreign and Indian MNCs with superb recruitment rates as well. It has many ongoing projects of schools, colleges for migrants.
The place is famous for its greenery, accommodation, and furnished flats or apartments. If you open the door, you will find the greatest scenes of the city.
About Greater Noida:
It is the premium location near Gautam Budh district in UP. It is the extension of Noida for making further development and some residential areas for common people at a fair rate.
It is known as the Delhi-Mumbai gateway for cracking any industrial deal. It is adjacent to Delhi NCR and Noida. Here, you will feel like a king once you buy your property.
It has integrated township with smart city planning. It has the latest amendments after certain modernisation.
The metro railway is providing the cheapest transportation available for the common people. Everyone cannot afford a cab driver and so Greater Noida is far better in its transportation facility. It is decongested city with a lot more upcoming works as well.
Reasons Behind the Invest in Property in Greater Noida:
There are multiple discussions about the Property in Greater Noida. Mainly they are on sale or lease and so you can grab this opportunity and spend the time with your family.
As the property in Delhi is of very high value and day by day it is becoming unaffordable, people are searching for great homes at Greater Noida. Believe us or not, this is the property that you are searching for.
The reasons are quite clear but the main key is its lower price. Even many business giants are looking to set their eyes here with some upcoming developments. Here, investors may settle their business and start earning a huge income with unbelievable speed. Hence, Greater Noida is not only a local residence but a hotspot for commercial and residential activities.
The prices are inflating with various rates as per the market volatility. Hence, it is believed that this investment will bring heaven in front of you. The rates of Property for Sale in Greater Noida ranges between Rs 2500-3000 while plot rates are quite high.
So, if you are not sure enough about staying a long time, you can switch into an apartment or flat effortlessly. Some of the well-known and well-settled sectors are alpha, beta, gamma, P3, Swarna Nagri, and many more at Greater Noida. By having improved roadways, wonderful electrical systems, refined drainage, and sewage, the value of apartments would keep increasing.
Apart from this, many shopping malls and supermarkets are yet to open here. The greenery is brought in this city by simple planned infrastructure. Hence, many people are auto convinced with its industries and residences. The demand is increasing for property developers and builders.
Now, it is in peak position, and you may miss the deal if you do not take the self-interest upon buying the properties.Even with a significant hike in the rates, you are good to go with the recent deals.
You have got a brief understanding of the properties in Greater Noida. You will find many plots for sale and some rented ones as well. It is not that safe a city as you see with Mumbai and Delhi. But its certain developments will make it sure for us soon.
It is advised that you would not jump into any property transaction without getting proper information from real estate agents. If you have other resources, you may do so at your own risk.
If you crack a fair deal with your business partners, it would be very nice. Apart from these, look for authenticated property owners and their occupied properties. Get to know more about it as you are new to this field.
For more facts and info about Greater Noida real estate, have quick research about it.