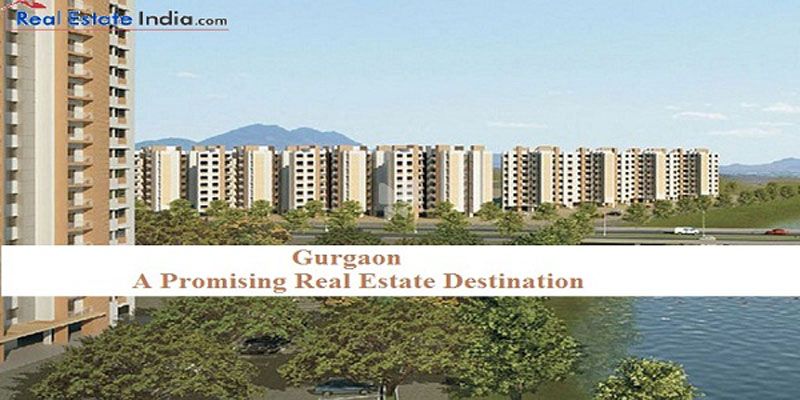 In the past 25 years, Gurgaon has made rapid progress in the real estate sector. It has emerged as one of the hot favorites for Real Estate Investors in Delhi NCR. In comparison to Faridabad, NOIDA, Ghaziabad, and other cities surrounding the national capital, Gurgaon promises better returns and better opportunities for those seeking Residential and Commercial Properties. Excellent connectivity by road and metro, concentration of IT companies, world-class facilities, high-end commercial spaces and many more factors place Gurgaon right at the top as a booming Real Estate Destination in Gurgaon.
Real Estate Destination in Gurgaon.
Gurgaon has excellent connectivity. Metro connectivity has given a huge boost to the real estate potential in this city. Both homebuyers and investors are attracted by such development.
Several global companies consider Gurgaon as highly suitable, for outsourcing hub, because of which there are large number of multinational companies, due to which it has become a "work hub."
People come from different states to work in Gurgaon as it has the leading MNCs, KPOs, and BPOs Company.
Apart from workers hub, the city has developed the image of shopper's hub with its high-class malls and restaurants.
There are many prominent educational institutions
For golf lovers, Gurgaon has 18 golf courses
Major Locations in Gurgaon
Golf Course Road,
Golf Course Extension Road,
Sohna Road,
MG Road,
NH-8,
Gurgaon-Faridabad Road
Gurgaon being called as a millennium city still faces a few obstacles in real estate development but prices of properties are not being affected. In real estate market, the inventory of about 19 million sq. ft. is still unsold. However, with the passage of time, Gurgaon will deal with all its problems and will come up with its complete makeover. Real Estate experts are optimistic and rate this city very highly for its real estate potential. In the view, the coming years will be really fruitful.