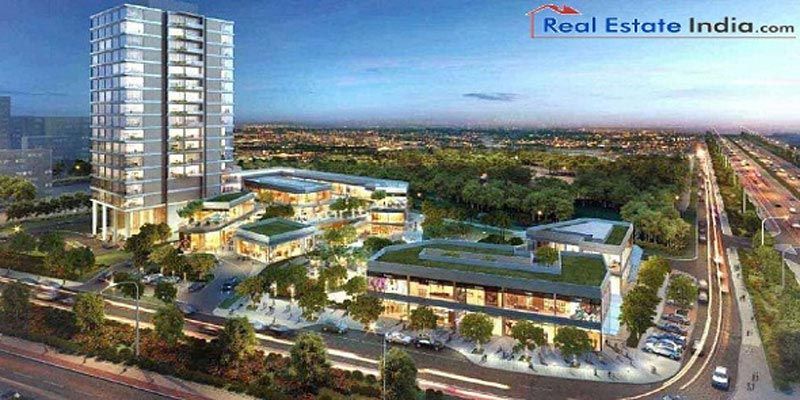 Those visiting Gurgaon after a gap of decade or so will be struck by the transformation that this region has undergone in such a short period of time. From being a largely deserted tract of land, mainly utilized by farmers for agriculture, Gurgaon has in recent times become the hub of all commercial activities. From large MNCs to real estate bigwigs like Emaar MGF, Omaxe, DLF, Ansals, etc. all have a major stake in Gurgaon Commercial Property. Many real estate developers who invested in Gurgaon Real Estate a few years ago are reaping huge benefits in return today.
Though this development and transformation may seem like an overnight one to many, it is not actually so. There are many factors that can be attributed to this development & the subsequent rise in demand for Commercial Property In Gurgaon. With the Commercial Property Rates In Delhi skyrocketing & reaching saturation point to a large extent, it made sense for the realty investors to look for alternatives. The NCR was the obvious choice keeping in mind its proximity to the capital city.
Other factor that spearheaded the commercial growth story in Gurgaon is without doubt, the region's proximity to the Indira Gandhi International Airport. Added to this, the tax policies announced by the Haryana government in favor of the commercial investors worked wonders in attracting more interest. Currently Gurgaon is considered an important outsourcing hub in India & is also unofficially known as the BPO capital of India. Some well known corporate hotshots in Gurgaon, both of national and international fame, include names like Airtel, Nokia, Motorola, Nestle, Maruti Suzuki, etc.
If the way the Commercial Property In Gurgaon is selling like hotcakes is any indication, the demand for Gurgaon Commercial Property is not going to slow down any time soon. For commercial investors, the deal is getting better and better with each step. With the Delhi Metro operational (connecting Gurgaon to prominent places across Delhi), the real estate developers have yet another reason to celebrate.
The infrastructural developments in Gurgaon are happening at lightning speed keeping in mind the burgeoning interest shown by all kinds of big and small property investors. Both residential and Commercial Property In Gurgaon make a great investment deal. For commercial investors wanting to Buy Commercial Property In Gurgaon, now is the best time to act.