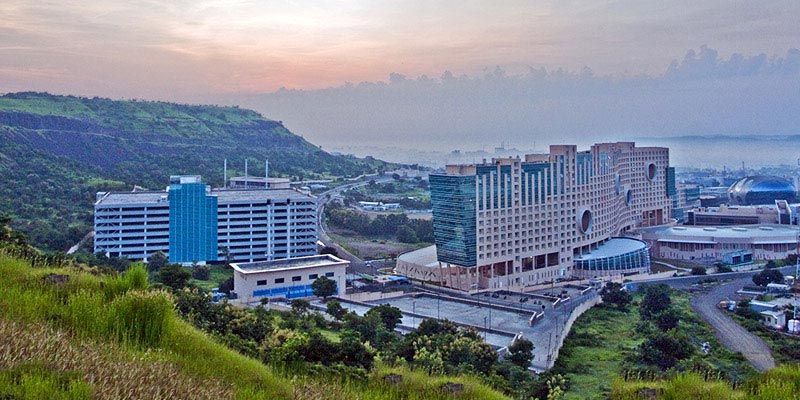 Hinjewadi has grown a lot in the past two decades. With highly improved infrastructure and living standards. It has probably become a hub for all the IT sectors. Buying flats for sale in Hinjewadi is a big advantage at this time.
Hinjewadi has experienced growth beyond everyone's imagination. It has several business centres, hotels, global IT companies along with numerous renowned educational institutions and shopping destinations. All these developments have resulted in uplifting the lifestyle of people living in Hinjewadi.
Another added benefit is that localities like railway stations, airports, Hadapsar, Kharadi, Magarpatta City, and Viman Nagar these are all just one hour away. Even Mumbai- the economic hub of India, it is just a few hours away from Hinjewadi.
If you are planning to live and work in Pune then Hinjewadi is the best place to do so.
The Three Most Important Factors, Why You Should Buy Flats For Sale In Hinjewadi-
Amazing connectivity and convenience
Strong social, civic and commercial infrastructure
Sufficient space for exploring and resting around.
Connectivity in Hinjewadi-
Reaching places on time is a big requirement therefore, wherever you stay you must be able to travel properly.
Hinjewadi has the best connectivity with places because of the Pune metro. There are other apps based on transport systems emerging.
You can easily have access to multiple locations on time from Hinjewadi.
Job Opportunities in Hinjewadi-
There is a rise in job opportunities in Hinjewadi, as many IT sectors are emerging in that area.
There is a strong base for biotechnology and manufacturing companies in Hinjewadi. There are many international schools, hospitals, and shopping complexes where also a person can find jobs.
The major IT companies are all set up in Hinjewadi. Some of these companies are Cognizant, Infosys, Wipro, etc. These MNCs have boosted the area a lot in terms of real estate, employment, facilities, social infrastructure, and connectivity.
Social Hubs-
There are many places in Hinjewadi where you can go and have some fun.
If you buy flats for sale in Hinjewadi, you will not have to be bored alone. You can always go out to places like Balewadi, Baner and there are also many pubs available there.
You can have an amazing time creating fun memories and socializing around.
Business And Shopping Centres –
If you buy flats for sale in Hinjewadi, you can have an amazing lifestyle there. There are many advancements made which have made life easier.
There are all modern amenities available with the hugely famous Laxmi Complex and Xion Mall.
Education in Hinjewadi-
If you want to flats for sale in Hinjewadi you should also be careful about that fact whether you will find good educational facilities there or not.
Sending your kids to a good school is a very important deal. Going to a good school will give your children an exposure, they can acquire physical and social growth which will hence prepare them for the future.
Flats for sale in Hinjewadi, are perfect if you have children, as this place will leave you all spoilt with choices.
Types of educational institutions available in Hinjewadi-
Playschools and Pre-schools-
In the early stages of learning, a child has the most fun when he can learn and enjoy at the same time. And preschools are the perfect place for that.
Hinjewadi has plenty of playschool and preschool options to choose from. Like the Euro kids Preschool and daycare, Kidzee, and many others.
You will yourself find the rest of them once you buy flats for sale in Hinjewadi.
CBSE/ICSE Schools-
After completing preschool, the next stage of a child's life is to go to a CBSE or an ICSE board school.
You can freely buy flats for sale in Hinjewadi, as you will find some of the best schools in India for your child. Schools like Edify international school, Blue Ridge Public School. Etc.
IB Schools-
The IB schools make their students worldly-wise. They allow their students to grow out of the syllabus. They receive a great amount of exposure which prepares them for the outside world.
If you are planning to buy flats for sale in Hinjewadi then you must also know that your child can get some of the best educational institutions here. Where he can gain the best amount of knowledge. These institutions are the Symbiosis Institute of International Business, Mercedes Benz Education academy, etc.
These are some of the improvements which have taken place in Hinjewadi. You can buy flats for sale in Hinjewadi without even thinking twice. Because you have got everything that's required for a comfortable living.