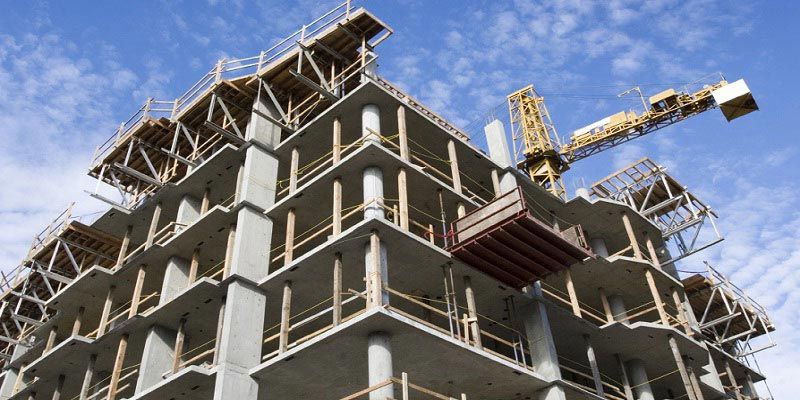 The estimation of the overall cost for building construction is quite a tough process. Any mismatch between the cost anticipated and how much expense was made can cause failures in projects. The building contractors in Delhi make sure that the construction also cost a crucial part of the overall housing cost. Managing the cost and having good engineers for the work are both very important for the business. Below given are some tips which can help you in saving some money.
Easy and Simple Designs-
Designer homes or custom designs are much costlier than simple designs. Having a floor plan that is small with either a square or a rectangular layout will not need much time or money. Also, you can save by reducing areas, like reducing the number of bathrooms and rooms. Extra beautification can burn to white a big hole in the pocket. Think about building a structure of two-story over a building, which is a single storey. That way, you can save smartly.
Construction Plot-
Building contractors in Delhi choose a plot that is available at a low price. Also, just to get a plot for a low price doesn't go for useless locations. Keep in mind that the plot which you choose should not be much lower than the road level. The plot should be off the road level, or else you will have to spend even more money behind filling, which will anyway increase the cost of construction.
Reclaimed Materials for the Building-
Buy construction materials that are low in cost. Do some research and find the best products at fewer prices. The building contractors in Delhi you have appointed must consult with you, and then you both can find the right materials which are low in price and also locally available cement, bricks, etc.
When you have to build a staircase, then reclaimed or old materials could be used. When you go to buy any material make sure you bargain. Without bargaining, you can never have the best deal. Whenever you buy in bulk, always negotiate with the stakeholders for giving discounts.
Hire Professionals Who Are Experienced-
Contractors who are experienced in their field are very skilled workers. Those who have an idea about the business are more sure about what they need to do and how. They can ensure you to deliver quality work with their experienced team.
Also, sometimes, the changes which take place in blueprints or materials during the process of building can impact the total expenditure behind the construction. By hiring a professional designer or architect, you can also seek advice from them. They can let you know about how to save money and how much to spend behind building your house.
Simple Use Methods-
Sometimes, the more you get to know about a thing, the more confused you become. The more you get to know about various designs and styles, the more will you have the urge to get them. That way, you will end up spending a lot of money unnecessarily. Try to go simple with the styles. Keep the floor designs the same for all the rooms. If you are using any tiles, then make sure you use the same tiles everywhere.
By doing this, you can minimise the expenditure as you will be buying things in bulk you will even get discounts there. Therefore, building contractors in Delhi must keep the saying "less is more" in mind and get your house made without having to waste any money behind unnecessary things.
Hence, always keep in mind that whatever changes you need to make should be made during the design period before you pour any concrete. That way you can save a lot of money and time. Whatever design you choose should be simple and within budget.
These were the few tips which you need to keep in mind to reduce some construction costs.