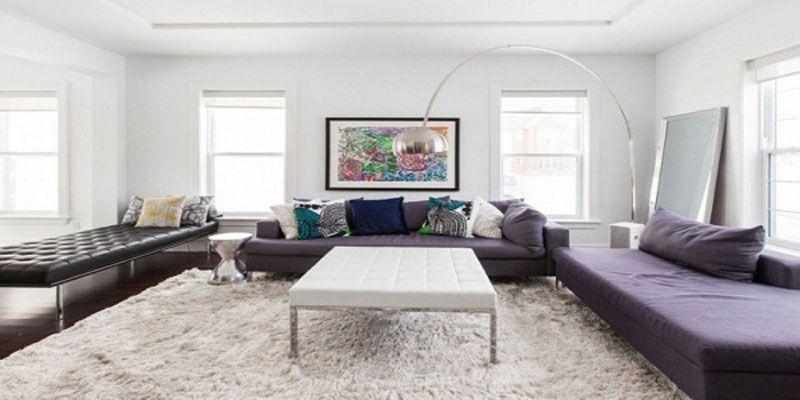 Living room is the most desired corner of your house where you wish to relax after a long day's work. But if you find that your living room has become monotonous with the same look for years, it is time to refurbish it by adding certain things or subtracting some elements. There are certain tricks that will help you in giving a new rejuvenating look to your living room with minimal burden on your pocket.
Make Your Room Look Bigger
The first thing that you can do is to make the room look more spacious as a room which looks spacious provides more relaxation. The basic trick for making a room look bigger than it actually is to allow maximum light to enter into the room. For this, you can use full height glass panes and light draperies which should be pulled back to let the light in. Painting the walls in light shade colors like Cream, Icy blue, Light green etc. helps to reflect maximum light and makes the room look spacious.
Accessorize The Room
Use large mirrors in your room because mirrors reflect both natural and artificial light, thus creating an illusion of depth. This will give a new look to your living room and make it look bigger as well.
Get new accessories for your living room which complements the main pieces like sofas, armchairs, tables etc. You can purchase a large painting and a wide area rug that will transform the look of your room in seconds.
It would be great if the accessories go well with your color scheme. If you have a smaller space, choose sleek and simple accessories that will not create clutter in the room. You can have a main big accessory and a group of small accessories like a glass jar or antique flower vase that are also available at second hand shops. So, you will get a beautiful combination for your decor without putting any burden on your pocket.
Experiment With Colors
Try to change the color scheme of your room and use colors which you have never used before. Break out from the conventional color shades of grays, whites and creams and try out new colors. Repainting the room will definitely spruce up the ambience and provide an altogether new look and feel to the room. Hence, refurbishing a room does not necessarily involve spending a huge amount and can be done in minimum budget if you know the tricks. Use your imagination and creativity and try to think out ways because you are the best person to redecorate your rooms as nobody knows and loves your house better than you.