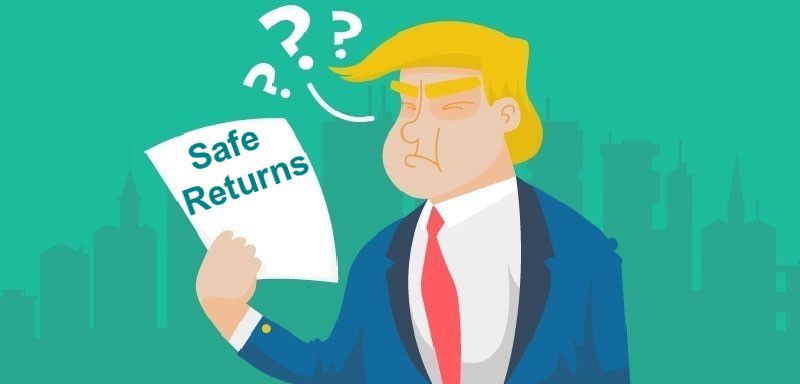 Investing money in the real estate sector is usually a safe and lucrative bet. But, the market trends can change the curve of supply and demand anytime and a market that was booming could instantly bust down. Therefore, it is important to stay hawkish about market trends, growth potential, appreciation rate, and volatility etc., of the area before investing your hard earned money. While these are some of the things you can do before even making the purchase, there are some others you can do before renting out the property to earn safe returns. In this blog, we have discussed the things you should keep in mind before buying as well as before renting property to earn maximum and safe returns on your investment.
Things To Keep In Mind While Investing Money
There are several things that property buyers and investors need to keep in mind before they invest their money in any property for future returns.
Knowledge Of Area: Before investing money in a property, it is important to have an in-depth knowledge of the area. The market trends, property price, appreciation rate, etc., are some of the things that you can ask from your real estate agent before buying your property or plot for sale in future. Know the real estate market phase, whether it is in recovery, hyper supply, expansion, or in recession to frame a better judgment about the investment.
Growth Potential Of The Location: The growth potential of the location also plays a key role in helping the investors earn safe returns. Keep a check on the social and economic indicators like infrastructure development, government projects, road, rail, metro, etc., projects, or formation of recreational center, business center, IT Park, shopping malls or complexes etc. These factors can tell you a lot about the growth potential of the area.
Rental Value: When you are buying a property for investment purposes, it is obvious that you will rent it out until the prices do not rise and you get a huge profit on resale. Therefore, it is important for you to know the rental value of the area before making an investment. Talk to the agents and the tenants around to know what the rental value in the area is and how you can charge for your property.
Things To Keep In Mind While Renting Out: Once you have brought the investment property, there are a number of things that you should keep in mind while renting out your property.
Legal Documents Verification: Renting out a property can carry various legal implications if the tenant and his/her documents are not properly verified. Moreover, as the owner, you are exposed to several risks like tenants using illegal means for infringement of property, unlawful activities in your property, delay or skipping of rent checks, etc. Legal documentation and document verification are important to earn constant and safe returns with the property.
Rental Agreement: A rental agreement is another piece of document that should be carefully curated while renting out the property. The rental agreement should contain all the terms and conditions that you want your tenants to follow. It should specifically mention who would pay utility bills, responsible for maintenance charges, usage of property etc., and should be duly registered by law.
Registration Of Lease Agreement: Whether you have bought a land for sale in India or have a fully-built property for investment and future resale, to earn maximum returns until it is sold once again, leasing out the property is a great idea. While leasing out a property or land, it is important to get the lease agreement registered under the Registration Act. These lease deeds should be properly stamped.
These are some of the things that property investors should always keep in mind before buying property and once bought, before renting it out. These tips can certainly ensure that you not only earn maximum returns from your investment property but also make these returns safe and secure.