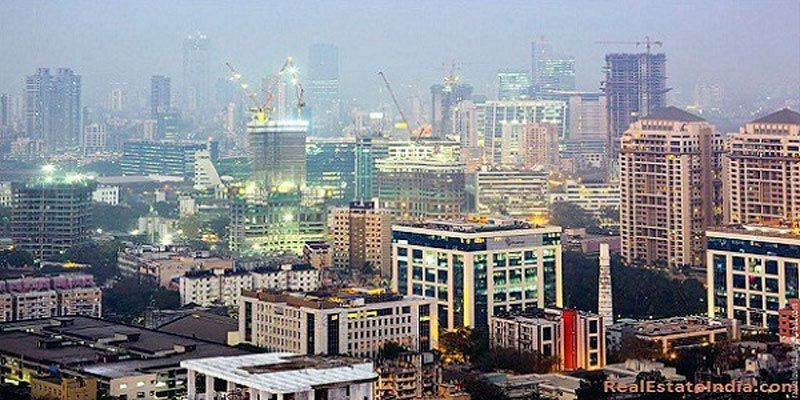 Something is said like, "A small owned house is better than a rented one" and this fairly makes a sense. Who doesn't wish to have their own house where they are out of restrictions which are while living in a rented one? Mumbai is such a place where buying houses at affordable prices seem impossible. If you have ever desired to buy a house in Mumbai at affordable prices, but stop yourself considering it a herculean task; so, here we are to inform you that how and where to buy a low-budget house in Mumbai.
Affordable Housing Scheme By MHADA
Every year Maharashtra Housing And Area Development Authority announces affordable housing schemes through lottery system. For this, MHADA joins hands with private land developers/owners. For 2016, Government of Maharashtra has declared 2.5 FSI for MHADA.
These houses are designed under 27.88 mtr2 for EWS (Economical Weaker Section), 45 mtr2 for LIG (lower Income Group), and up to 80 mtr2 for MIG (Middle Income Group).
MHADA has designed a Joint Venture scheme with private participation. This association is planning to create affordable houses in different regions of Mumbai: Bhivandi-Nijampur, Jalgaon, Pune, Solapur, Kalyan-Dombivali, Kholhapur, Thane, Nashik, Ahmadnagar, Malegaon, Aurangabad, Nanded, Nagpur Municipal jurisdiction, Dhule. You can visit https://mhada.maharashtra.gov.in/?q=affordablehousing for registration and more details.
Affordable Places In Mumbai
Given that Mumbai has become very crowded leaving a little space for affordable houses, but there still exist affordable housing areas. These areas can provide you a great opportunity to have an affordable house in Mumbai.
Lower Parel: The location of Lower Parel possesses its greatest advantage; as it is around 3-4 kms away from Altamount Road, the rate of property here is around one-fourth cheaper as compared to other areas, between Rs 22,000-35,000 per sq. ft.
Goregaon: While property rates are rising to the sky limit in Mumbai, Goregaon continued to be a refuge for those seeking for affordable houses in the city. Goregaon offers good connectivity through the Western Express Highway and the Link Road to other areas. The selling price of 1BHK apartment in Goregaon starts from about 25 Lakh.
Bhiwandi: A home of affordable houses around Thane can also be under your consideration. Bhiwandi is around 20 kms away from Thane, and has become a fast-growing destination for buyers.
Low-Budget Residential Projects In Mumbai
The low-budget residential projects in Mumbai bring forth the opportunities for people to buy houses at affordable prices. Some of the projects are mentioned below:
Ashtavinayak Residency By Balaji Properties: Located in Bhiwandi, Ashtavinayak Residency by Balaji Properties is a low-budget residential project. This project contains 440 apartments including 1BHK and 2BHK, size from 300 sq ft. to 900 sq ft. This residency is well-connected with other areas. Prices of these apartments range from Rs 7.2–21.6 lakh.
Ashatavinayak Residency By TBP Group: Ashatavinayak Residency is a residence project which comes under TBP Group. It is located in Bhiwandi and contains 205 apartments including 1BHK and 2BHK with the size ranging from 279 sq. ft. to 655 sq. Prices of these apartments falls between 6.7–15.7 lakh.
Milestone's Vrindavan Park: This project, which combines luxury and comfort at affordable prices, is located in Boisar in Palgharl. It contains 48 units of 1BHK, size ranging from 435-500 sq ft. The prices of 1 BHK flat in the apartment falls between Rs. 9.1 -10.5 lakh.
Hill View Residency: Another low-budget residential project Hill View Residency by GK Developers. It is located in Badlapur West, Thane. This boasts a good connectivity through rail and road networks. This project contains 80 apartments including 1BHK and 2BHK, size varying from 390-750 sq ft. The prices range from Rs 9.4–18 lakh.
Mahindra Lifespaces' Happinest: Another low-budget project named Mahindra Lifespaces' Happinest by Mahindra Lifespaces Developers is located in Boisar, Palghar. Happinest contains 359 apartments including 1BHK and 2BHK, size ranging from 351 – 695 m2. The prices of Rs. 10.5-20.8 Lakh.
Conclusion
Hope that these things will help to get your dream home, and that's also at affordable prices. Buying a house low-budget house in Mumbai may seem difficult but can't be impossible. For this, you need to be alert and updated with the housing-market knowledge.