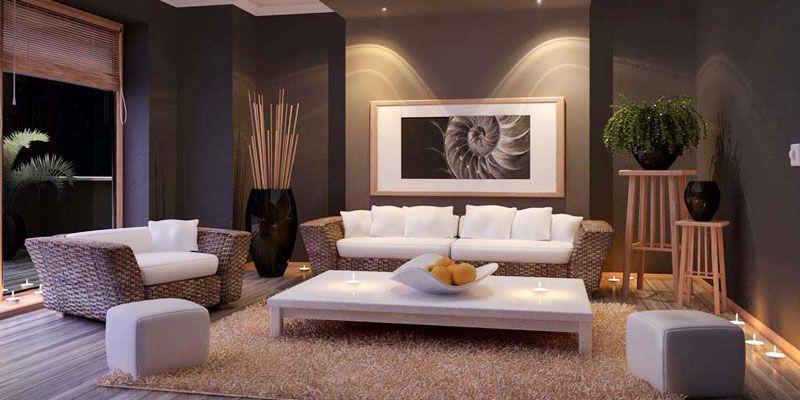 It is a dream of every individual to own a house for themselves but don't really consider interior design to be all that essential. The interiors of a home are highly important in setting up the whole mood and tone for your house. It is very arduous to keep up with décor trends as they keep on changing all the time. Don't waste your money and other resources by choosing something that has passed its prime time as an interior design trend except the classics which is evergreen. There are people who want to remodel their home with trendy themes, this is possible only with the help of interior designers. They can make a home-interior impressive as it is their career that gains creativity, technical know-how, professional and industrial skill on space utilisation, architecture & human lifestyle.
While many want their interiors to be stylish and may want to follow a trending design philosophy, keeping up with the latest trends might sometimes get astounding. These days homeowners are so obsessed with the latest home decor trends emerging in the market that they are willing to go the extra mile to give their residences an exciting and unique touch. Here are some trends which are believed to stay long and urban populations seem to be in love with them.
New Minimalist style
The ideology of less is more has become more common these days among top interior designers. The smart generation wants to give their house a clean and well-organised look with a simple approach yet elegant with more personalised things. Minimalist interior involves choosing pastel shades, sleek furniture, organic dining tables, neutral decor with feature wall and contemporary artwork.
Custom Made Headboards
Beds are the main focus of the bedrooms whether small or big. Headboards play a crucial role in changing the way your bedroom looks by giving altogether new interior designs. Beds with upholstered headboards are in so much trend and also offer much-needed cosiness. Cushioned Velvet Upholstered headboards can add a luxurious vibe in your dream bedroom. These headboards can be easily customized according to your preference, by mixing and matching with other features of the room like curtains, wall colour etc.
Creative space saving furniture
Space saving furniture is something that uses less space, is convertible, expandable and offers multiple functions. It is always a bonus for every house, especially the compact apartments in metro cities. This type of furniture is not only innovative but a modern look to your space. Some of the examples are foldable tables that can be used as a desk and shelf. Futons which can be easily converted from a comfortable couch to a bed. Murphy or wall beds are the most trendy for studio apartments which allow you to free up the space during day time to use for other purposes.
Comfortable Outdoor space as a joyful escape
Most people used to consider balconies as an extra space for storing things but after the pandemic people are rediscovering their balconies as they can't go out. Revamping your outdoor space with comfortable work-from-home furniture, several beautiful plants, waterproof rugs, fairy lights as a cozy set up for date nights and even a bar for small get-togethers. This way your balcony can give a modern style and allow you to breathe after a hectic day.
The Final Words
Always remember, a good interior design focuses on optimizing space efficiently while boosting the overall aesthetic appeal. The primary motive of interior design is to modify interiors comprehensively while maintaining a consistent trendy theme of the space. Interior designers have the ability to add beauty while creating more space with comfortable lighting. There are many interior decorators in India who can offer end-to-end interior needs to set up your home according to your budget and lifestyle. Choosing the best interior designer is a big task but make sure they provide 3D visualisation and mention guarantee delivery period.