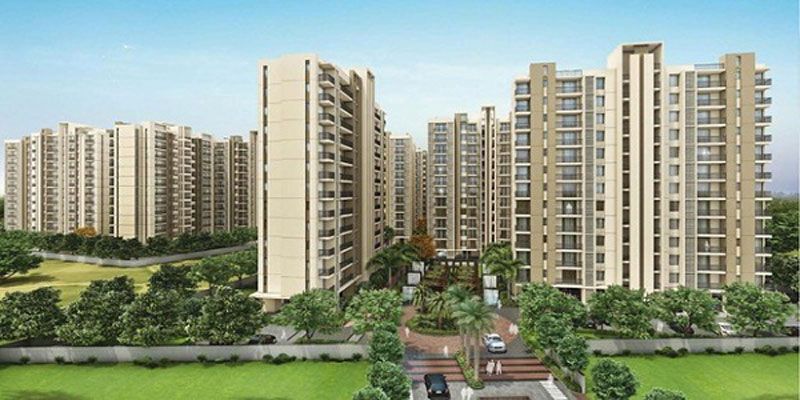 When talking about property purchase in Delhi NCR, one of the first names that come to mind is Dwarka. Located towards the south west of Delhi, Dwarka is a sub-city of Delhi. This location has experienced a housing boom in the past few years. Property seekers from National Capital Region as well as other states are finding it a hot destination for property buying. There are lot many residential and commercial properties available in Dwarka. This sub city is offering a plush lifestyle. With world-class infrastructure, commercial hubs, seamless connectivity, healthcare facilities, Dwarka is a perfect place to own your dream house. Several future development projects are brightening the prospects of property rates in Dwarka.
This well-planned residential locality is fast becoming a top choice for property buyers. Here are some of the factors that make Dwarka one of the best localities for buying properties in NCR.
Seamless Connectivity
Seamless connectivity in Dwarka is one of the prime attractions for property seekers in Delhi NCR. This region is well-connected to Delhi via roadways. Moreover, the proposed Dwarka Expressway is also set to shorten its distance from the IT hub Gurgaon. The National Highway-8, Najafgarh Road, Outer Ring Road, Rewari Railway Line, and the Pankha Road are some of the major road networks that provide ease to people commuting from different parts of Delhi NCR. The blue line of Delhi Metro Rail Corporation (DMRC) also has total ten metro stations dedicated to this locality. The Airport Express Line of Delhi Metro also connects Dwarka Sector 21 with the Indira Gandhi International Airport.
High Appreciation Rate
While buying property, keeping a check on the locality's appreciation rate is a must. Dwarka, in Delhi NCR, has shown a very high appreciation rate in the past few years and is predicted to stay on the rise in the coming times. The real estate developments in the area are boosting price of property in this locality. This is the best time to buy property in this locality. Currently, prices are lower owing to slump in the property-market, post demonetization. But a great hike is expected in the coming months. With the completion of the Dwarka Expressway and the Gurgaon-Dwarka Tunnel, prices are expected to rise. The upward trend predicted in the property price is a green-signal to property purchase in Dwarka.
Social Infrastructure
The social infrastructure of Dwarka is another reason why people are shifting to this sub-city. With many government, public, private, and international schools, this is an ideal place for education. The universities and colleges like Guru Gobind Singh Indraprastha University, National Law University, Lal Bahadur Shastri Institute of Management, Times Institute of Management & Engineering Studies, and Netaji Subhas Institute of Technology are also attracting young minds from different parts of the country. Other essential facilities like healthcare, security, communication etc., also make this locality a magnet for all the property seekers.
Future Development Projects
Apart from the ongoing projects like Dwarka Expressway and Gurgaon-Dwarka Tunnel, there are many other future development projects that are magnetizing the property buyers to this sub-city. The Land Pooling Policy by the Delhi Development Authority (DDA) in Dwarka is expected to create more than 24 lakhs new houses. This will lead to a housing boom here. The monorail project in Dwarka connecting Sector 28 and Sector is awaiting approval. This project would connect this locality to Delhi Cantonment. The redevelopment schemes in Dwarka by the government are also boosting value of residential as well as commercial properties in Dwarka.
These are some of the factors that make Dwarka one of the most promising locations for property buying in the Delhi NCR. So, if you are planning to buy a home in Delhi NCR, look no further as Dwarka is certainly the top choice.