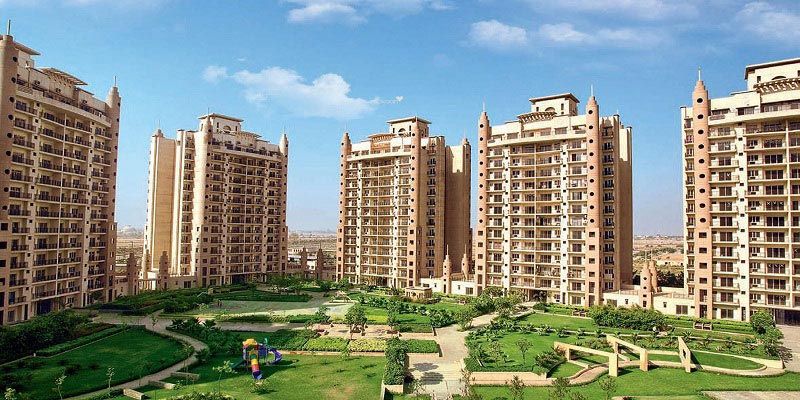 Hyderabad, established in 1591, now houses two poles within its center. While one reflects the city's history of Nizams and Mughals, the other, Secunderabad excels on the scale of modernity and advancement. This newly appointed capital of Telangana is fast developing into an IT hub of India and its real estate growth resonates with this development. With more and more people moving to this city for job and better lifestyle, the builders and developers in Hyderabad are also coming up with new residential projects in major localities of the city. If you are also planning to move to this city, here are some localities you should definitely check out.
Gachibowli
As a suburb of Hyderabad, Gachibowli is one of the most promising localities for those working in the HITEC City IT Park of Hyderabad. It is one of the prime locations here with the majority of software professionals and engineers working in Microsoft, TCS, Accenture, etc., living here. It has a limited number of projects but the ones being developed here display world-class design, amenities, and architecture. This suburb is seamlessly connected to other parts of Hyderabad and even has malls, hospitals, schools, and other required amenities nearby. The property price in Gachibowli has risen by 40% in the last six years and the completion of Phase II of Hyderabad Metro would take them even higher.
Banjara Hills
If living in the city's commercial center is on your mind, Banjara Hills is the place to buy a property in Hyderabad. Initially, this region used to be one of the least inhabited regions in the city but its rapid development has made it an up-market for residential property seekers. The social infrastructure of the locality is what attracts the property seekers the most. A number of educational establishments like schools & colleges, healthcare institutes & hospitals, shopping complexes & malls, and restaurants & hotels have opened up in Banjara Hills. It offers the best of comfort, commuting, and convenience. However, the property rates in this posh locality might create a hole in your pockets. But you can rest assured to get amazing returns on the same.
Kukatpally
With a livability score of 8.8, Kukatpally is one of the best locations to live in Hyderabad. It has both residential and commercial markets that feature some stunning properties. With sky-touching buildings, well-paved roads, and seamless connectivity through the Hyderabad Metro, this region is certainly a magnet for property seekers. The region boasts of better water, power, and other supplies than the rest of the city. One can still but property at affordable prices in this locality and enjoy high returns as its price appreciation has been noted around 55% in the last six years.
Jubilee Hills
Located at a distance of just 2 km from HITEC City, Jubilee Hills is probably one of the poshest and expensive localities to live in Hyderabad. From the transportation system in the locality to its lifestyle, everything here is up-class. You can easily see top politicians, Tamil movie stars, and other popular celebrities roaming in the neighborhood as they have properties here. Further, it also exhibits some of the most advanced hospitals, luxury stores, and other organizations. One might have to invest a huge sum in buying a property here but the appreciation and returns would certainly make up for everything.
Manikonda
Situated at a short distance from HITEC City, Gachibowli, and Jubilee Hills, Manikonda is another attractive location for those seeking to buy or rent property in Hyderabad. The connectivity of this locality is flawless with other localities and parts of both the old-world Hyderabad and the modern Secunderabad. One can find both luxury societies and budget-friendly societies to live in this region. The real estate activities and development are in full swing in this region and now is the right time to invest here.
Hyderabad is the next best IT city after Bangalore in India. With majority of IT companies, MMCs, global corporations, and startups either establishing their branches here or launching from this city, more people are being attracted here. If you are also planning to make a move to Hyderabad, keep these locations in your mind for migrating.