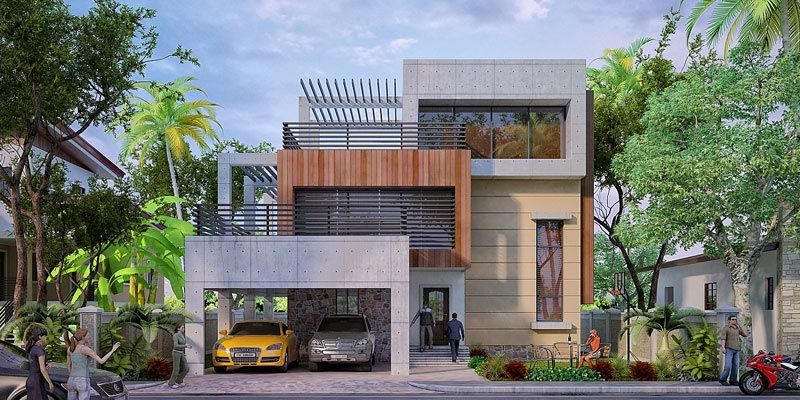 With offering basic amenities and reasonable value of the property, Dwarka is one of the most preferred locations for a homebuyer who wants to live near Delhi. Having an independent houses for sale in Dwarka, Delhi is worth a million as it will offer you a clean, pollution-free, and liveable location near Delhi. Immense development has been done in Dwarka in the last few years and is still increasing.
Probably you will get every facility in its surroundings. The plan of home in Dwarka is planned very well and also municipality manages it properly. Due to the Dwarka expressway health sector is affecting positively there.
Reasons For Buying Independent Houses for Sale In Dwarka, Delhi
Easy Connectivity
The most advantageous feature of Dwarka is its connectivity factor. All the nearby area is perfect connects all the surrounding area.
Delhi and Dwarka will connect with the express Highway. Therefore, from the viewpoint of connectivity, having a home in Dwarka is worth deal.
The Dwarka expressway will also be going to connect Gurgaon and Delhi. It ranked third as the utmost road of connectivity.
In the future, you will also get connected with transmit-oriented facilities such as the Delhi metro, other railway stations, and IGI airports.
Easy Availability of Services and Facilities
The advantage of buying a property in Dwarka is that it will have a strategic location and be close to hospitals, schools, and forthcoming metro stations.
Public utility services including power line, sewage plans, water supply, etc are already laid out, they will get completed in the upcoming future
You not only feel surrounded by residential properties, but also you will be able to see IT sectors, multiplexes, malls, and office spaces in the upcoming future.
Physical Amenities and Other Facilities
There are some well-known institutions, like the Netaji Subhash Chander Institute of Technology, which is situated near Dwarka.
It's every sector has a market area. Hence you won't need to go outside shopping. You will get all your essential products in the market of your sector. Crown mall and Vardham Star Citi Mall are some shopping complexes available in the sector where you will get outlets of various brands.
In case of emergency, you will also get medical facilities in the locality.
Affordable Choice
For everyone, it's not possible to buy a home in Delhi. As it is very expensive and also already you need to pay a heavy amount of money for buying a home in Delhi. Hence if you want an affordable option and a growing and developed area then you can buy a home in Dwarka, Delhi.
So, if you can't afford a home in Delhi, you can buy your home at its fringes. Dwarka will also offer you all the amenities and facilities which is essential for loving lavish life.
Reasonable Price
One of the main reasons to buy a home in Dwarka is that you will get apartments, villas, plots, and duplets at an extremely reasonable cost as compared to other parts of Delhi.
Well Managed and Cleaned
The whole area of Dwarka is managed by Delhi municipality and they clean the place. Dwarka comes from one of the cleanest areas in Delhi. The workers of the municipality used to sweep the roads daily with diligence.
For throwing household garbage you will get two options, the first one is that the worker will come into your area to collect the garbage or you can throw garbage yourself in the large garbage bins in your locality. This place will also offer you a greenery area where you receive clean and fresh air. A large number of trees are planted by the municipal corporation for supporting the green initiatives of the government.
Hence buying independent houses for sale in Dwarka, Delhi is one of the best and affordable options where you will get all the essential facilities around your locality.