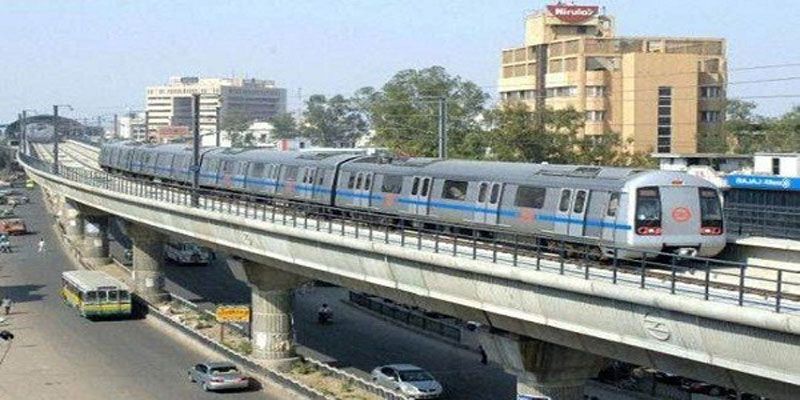 Delhi metro has proved to be a blessing for the people of Delhi. It has made commutation in Delhi and NCR easier and quicker. Due to metro- connectivity, the real estate prices have observed a significant hike. Benefits of Metro that have contributed to the growth of Real Estate in Delhi NCR:
Some of the far off NCR region like Noida, Anand Vihar, Gurgaon etc. have been connected to the national capital by Metro.
It has made commuting for the people convenient, faster and safer.
More and more companies can be set up as commutation is easier now.
The various factors that determine the real estate prices are as follows:
Residential vs. commercial property
The average rise in the price of the residential property is by 11.3%, while the average rise in the price of commercial property is 18.1%.
Under construction vs. Post construction
It has been noted that the prices did not rise much while the metro was in the under- construction phase but the prices increased greatly after the metro came in the operating state.
Distance from the metro line
Distance from metro station is a major determining factor for the real estate prices. The residential property that is within the radius of 500 meter from the metro line has higher rates as compared to the properties that are at a farther distance. The commercial properties within the radius of 800 meter from metro line have high rates. As we move away from the metro line, the property rates are less affected.
Authorization of property
The rise in property rates also depend on the legal authorization of property. In some areas of East Delhi, there are various unauthorized colonies along the metro line. There is no significant increase in the price of such properties. The difference in the property rates between the area with metro connectivity and without metro connectivity is almost 22%. This clearly shows the impact of Metro on the property rates. People prefer to buy a property near a metro line for commercial as well as residential purposes.