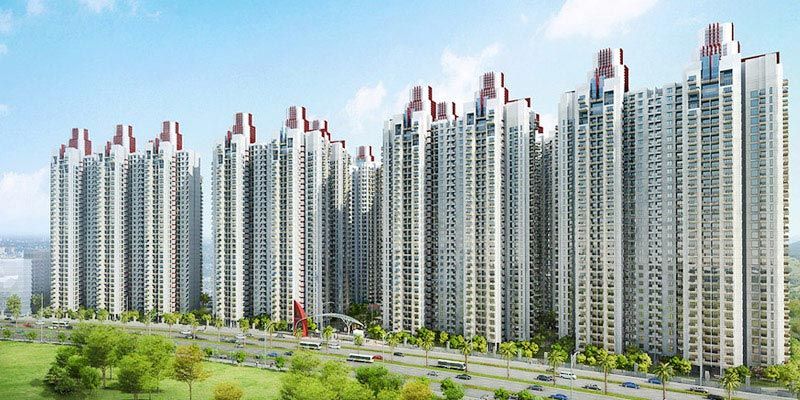 Mumbai edges to the top with all categories of residential properties right from the affordable apartments to extravagant bungalows. Home to the Bollywood celebrities, Panvel real estate let the middle class in Mumbai survive in full glory.
Panvel in Mumbai is one of the promising suburbs for finding affordable options in Mumbai at an economical price. It is the most developed and planned neighbourhood in Navi Mumbai and the gold mine of plum realty projects with tremendous growth potential and prominence. The budding infrastructure with a corresponding shift in the populace has given a new waft of life to the Real Estate Sector in Mumbai.
Below are the reasons that state Panvel is a striking destination for real estate investment.
1) Blooming day by day
After the launch of various plots for sale in Mumbai, the development and the maintenance of the area has made it a real estate magnet over the years – and the increasing need for affordable housing in the Mumbai Metropolitan Region (MMR) has contributed tremendously to Panvel Real Estate growth.
2) Connectivity has been improved
You need not worry about reaching your desired destination on time when you reside in Panvel. The Sion-Panvel Highway, Thane-Pune Highway and the Pune Expressway Highway will make sure you're in and out of business meetings and back at home in no time. Panvel connects you seamlessly to Mumbai, Pune and Goa due to its tri-junctional location, hence a good real estate option.
3) Get every possible need in hand in Panvel real estate
It's obvious to look for a home that has amenities in abundance. Panvel has some of the best educational institutions like Schools and Barns, Super Speciality Hospital, Retail stores and eateries to tend to your every requisite.
4) Opportunity to have fun with family
For those who love a little adventure, the town of Panvel is surrounded by mountains and the Gadhi River for innumerable excursions and those family picnics. Matheran hill station, Karnala Bird Sanctuary, and Gadeshwar Dam open a whole new world of nature-exploration and sightseeing.
5) Soon to be an international gateway
Navi Mumbai International Airport has been proposed to be built in partnership with CIDCO, in the Kopar-Panvel area of the Mumbai Metropolitan Region in India. Panvel is soon to be an international gateway, with plenty of scope for high-end hotels, restaurants, recreational facilities and shopping malls in the future.
6) A future brighter than ever
Panvel is perched to enjoy a future brighter than ever! The completion of the Nhava Sheva-Sewri sea link and Delhi Mumbai Industrial Corridor will revolutionize connectivity in the Navi Mumbai. Proposed railway lines, Navi Mumbai metro line, and Panvel railway station-meets-commercial complex are certain to elevate connectivity and boost its realty value.
It's essential to consider the perks of moving to the next-big-locale in the heart of Navi Mumbai – exciting property rates, futuristic commercial and residential attractions, and your finger on the connectivity pulse.
Tips on invest in Panvel Real Estate Mumbai
Budget and limitations: In this expensive day and age you must try and analyze what is the best budget you can afford. In that budget, you can inquire about the properties available. Decided on 1 bhk, 2 bhk, 3 bhk, or a villa, and further see which areas have properties in the budget and category suitable to you.
Research: Once decided on location visit property sites and find the property prices in locations shortlisted.
Try owner properties: Owners who have listed their properties on a property site will have their property on immediate availability. It is easy to refine property search on these sites and locate a good deal.
Hire a real estate agent: Hire a real estate agent if you're buying your first property in Panvel Mumbai. Since it is your first home then don't get your hands dirty with all the dealings and information to be verified before buying a property. Professional help while investing in real estate in Navi Mumbai will ensure that you steer clear of fraudulent deals and make an informed choice.