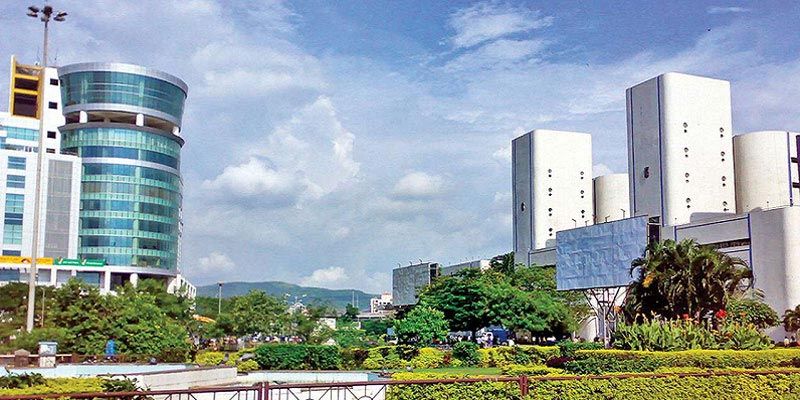 Mumbai, the city of dreams, has always fascinated people with its employment opportunities, and massive Bollywood industry. The affluent people and High Net Worth Individuals from all parts of the nation and world have always wanted to own a property in this financial and entertainment capital not just to reside in the neighborhood of Bollywood stars and hot-shot businessmen but also to enjoy high returns on their property investment. However, owing to various acts and policies of the government like demonetization, GST, and RERA, the city's real estate market went on a downward slope after November 2016. While many were predicting that it would become stable within 2 quarters, it took more than a year to gain its stability back. And now, the real estate market of Mumbai has finally gained an upward swing.
This city's real estate is performing far better than many other Indian cities that were also hit by cash crunch after demonetization and halted to understand and embrace the new Real Estate Regulations Act (RERA). It has new projects launching soon and many ambitious development projects are also in the pipeline. But that's not all, there are many other reasons that have enabled Mumbai real estate market to get back on track and perform even better than before.
Effects of RERA Implementation
While many other cities are still trying to cope with the implementation of RERA, Mumbai has already embraced it with open arms. The developers, builders, and real estate agents in Mumbai have identified the transparency that this act aims to bring and are registering with the state regulatory authority. The market has become more customer-driven as RERA aims to eradicate all the unscrupulous activities undertaken by the builders and developers. While in its initial phase, RERA led to a slowdown in the real estate market, now it has created transparency and won the trust of buyers back in the market. More interest is being shown by property investors, buyers, and tenants in property in Mumbai due to the clear and transparent transactions done by registered builders.
Completion Of Pipelined Projects
Another reason that is leading the Mumbai real estate sector on an upward swing is the completion of projects that were stuck in the pipeline due to cash crunch caused by demonetization. The developers in Mumbai are now focusing their energies and resources in completing the pipelined and ongoing projects instead of taking up any new ones. According to a recent report, more than 70%-80% of the property projects that are about to be completed in Mumbai are the projects that were taken up earlier but couldn't be completed. These projects would be completed within the next two quarters and would certainly attract property buyers with their world-class infrastructure and amenities.
Rapid Infrastructure Development
The government has planned various development projects in Mumbai that would lead to rapid infrastructure boom. The city is now boasting of a best-in-class infrastructure. Many initiatives have been launched to not just maintain the present state of infrastructure but also develop them further to compete with world's best cities. The builders of the city are bringing in new projects at locations like Bandra, Malad, Goregaon, Chembur, Kanjurmarg, and Andheri. These locations are chosen as they have projects for widened roads, monorails, flyovers, Eastern Freeway, etc., about to be completed. As these projects are on the verge of completion, the demand for housing in these locations is already experiencing an upswing.
Redevelopment For Affordable Housing
Affordable housing has been one of the key drivers of increase in property demand in Mumbai. Redevelopment has played a crucial role in the affordable housing section of Mumbai. Many builders are launching redevelopment projects to redevelop the older buildings and other areas for providing affordable housing to all. These redeveloped projects are also a reason behind the upward swing witnessed in Mumbai real estate.
Whether it is because of the embracing of RERA, redevelopment projects, or infrastructural development, real estate market of Mumbai has certainly witnessed an upward swing after a long period of slowdown. People are now more actively investing in this real estate market as it is predicted to yield very high returns in the coming quarters.