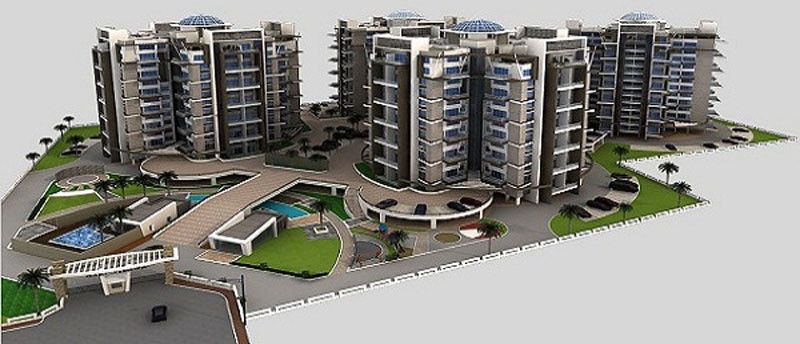 From all over the globe, property investors are looking out for a pocket-friendly destination to invest that could shower a better return prospect as compared to the metropolitans and big cities. Since the realty market of the locations like Mumbai and Pune has come to a saturation point, investors are more probable to invest in markets like Nashik. The growth in an emerging and a striking destination like Nashik is now challenging the realty development of the big cities.
Until 2006, the residential property market of Nashik has developed at a leisurely pace. After that, it picked up the pace and started performing significantly as projected in annual appreciation rates. To have a sincere glance of Nashik as an attractive real estate destination, scroll on and on and on!
1.)Key Localities
Gangapur Road: The prevailing residential sales trend in this locality is multi-storey apartments that range between Rs 4,300 to 4,650 per sq. ft. If you are looking for residential plots then it will cost you between Rs 17,000 to 24,550 per sq. yd.
Pathardi Phata: Amazing road connectivity, Pathardi Phata is an amazing place for the ones who are looking for property. Furthermore, the place is endowed with a number of convenient stores, spas, petrol pumps, ATMs and many other basic amenities. The property price here in this location is Rs. 4,125 Per Sq. Ft.
Govind Nagar: Govind Nagar is one of the key localities of Nashik having a plethora of hospitals, clinics, malls, movie theatres, restaurants, cafe and others. The price of property Per Sq. Ft. is for over Rs 3,819.
2.)Nashik's Geo-Strategic Location
Amidst a number of other things that is in favor of Nashik is the geo-strategic location of the city as and when it comes to real estate investment. As compared to the cities like Mumbai and Pune, Nashik is endowed with the breath of fresh air along with its unexploited investment scenario that encourages the buyer to buy property here.
Right from multiplexes, hotels, restaurants, shopping malls, showrooms, universities, hospitals, colleges, to industries have established in the city over the last decade. All these factors have made the city an attractive place for investment.
3.)Major Development Landmarks
The five industrial zones established in and around Nashik namely, Dindori, Gonde, Ambad, Sinnar, and Satpur.
A successful 6-lane road between the two cities that is the Mumbai-Nashik Expressway.
The successful and the longest flyover of India that is connecting significant points within the city.
Nashik is a famous manufacturing and industrial hub and is also home to prominent companies such as VIP, Bosch, Samsonite, M&M and others.
Nashik is also the wine capital of India as it is home to for over 35% of total vineyard count of the country.
Having a clean and green environment, Nashik is endowed with a good quality of life. It's beautiful surroundings, pleasant climate, unique personality in terms of mythological, cultural, historical and social importance have attracted a lot to invest and buy a home here. All-in-all, Nasik is emerging as an attractive real estate destination.