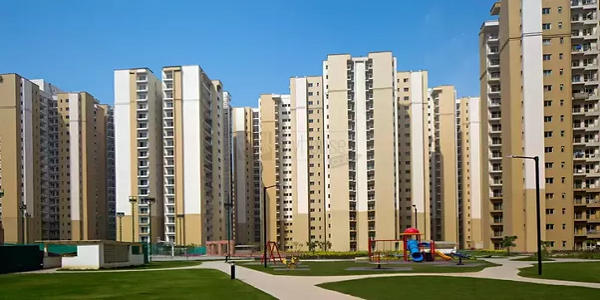 Delhi NCR Region in the last few years has emerged as a hot spot and a real estate hub. For all those wishing to invest in Delhi but are unable to due to high rates, are now eyeing these areas. Noida, is one of the most developed NCR regions, where growth of real estate in noida has been witnessed at a rocketing speed. More and more people wish to invest in this area owing to its consistent development and lucrative property returns. Property of all sorts in Noida, be it industrial, residential or commercial is gaining popularity among the buyers. There are endless factors that attract property buyers to Noida, here in this write up you will find them all...
Noida turning into a Modern Industrial Hub:
Most of the Delhi based industries have been shifted to NCR regions. Noida plays host to many such industries and day by day it is growing as an industrial center. Also, a number of MNC's and corporate houses have been set up in Noida. All this have greatly triggered the inflow of people from all parts of the country thereby raising the demand for properties.
Amenities:
Noida is counted among the well-planned cities of the country. The city is equipped with all the basic amenities helping the people to settle in there in a convenient manner. Given below are the facilities that are easily availed in Noida:
Wide and well-constructed roads
Proper drainage systems
Modern educational centers including schools & colleges
Connected through Metro as well
Well-constructed 23-km Express Highway between Noida & Greater Noida has made travelling faster
Delhi, its Neighbor:
Noida is hardly few kms away from Delhi, the capital city, which makes it a more preferred option for property buyers. Its closeness to Delhi makes people readily invest in its property. The dream to buy a house in the capital city almost gets fulfilled by owning a property in Noida.
Property Rates
As compared to Delhi, the property rates in Noida are low. This fetches the attention of property buyers to a great extent. Also, the profitable returns on these properties serve as magnetic power pulling the buyers towards it.
Noida- an entertainment city
Noida is becoming a center of entertainment with mushrooming number of Multiplexes, Malls and Parks. The Great India Place' and various other such entertainment places in Noida attract people from far off places. The rising standards of the city pose as a welcoming treat for the people. All these and many more have drastically changed the face of Noida city and have made it a desired Real Estate destination. So, if you are interested in buying a property in NCR then look nowhere to invest but Noida.