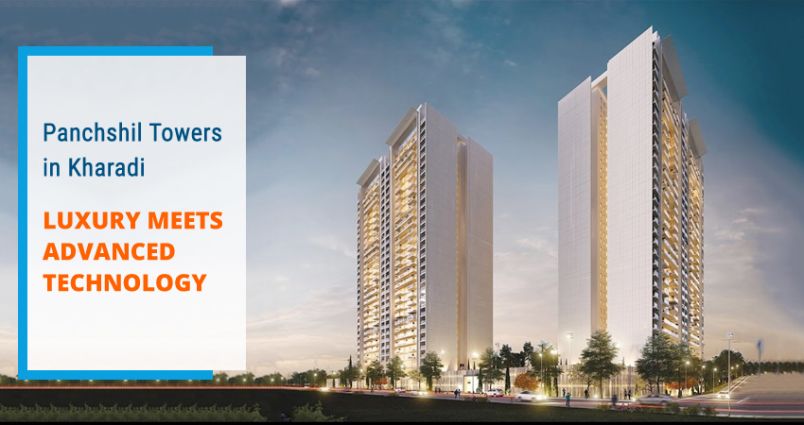 If you are looking to buy a luxury dream home, it is better to select Panchshil Towers in Kharadi available for the best market price. All the amenities are here to serve the needs of the residents.
One of India's renowned; Panchshil Realty luxury real estate developers now announced that it has seen a noteworthy increase in attention from Non-Resident Indians (NRIs) for its collection of branded residences and premium homes in Pune. Sales too have seen a cheering uptick in the present financial, till date. Situated in Pune's eastern corridor of Kharadi, adjoined to the fulcrum of the active IT district, Panchshil Towers promises a world of endless experiences with open and thoughtfully planned residences where technology rightly answers luxury.
The curiosity has mainly been from NRIs who are searching for ready-to-move-in houses that present the same quality and lifestyle ease and services that they have become familiarized with in their homes abroad. Moreover, NRI buyers also advantage considerably as there is no need to pay Goods and Services Tax related to the homes that are prepared for possession immediately.
The portfolio of award-winning Panchshil Towers in Kharadi includes:
Panchshil Towers, a real estate property includes 9 towers. More than 60% is the open spaces where luxury meets with advanced technology. 3 BHK and 4 BHK apartments include bedrooms, hall, and kitchens starting in size from 1400 square feet to 4600 square feet are offered here. Now out of 9 towers, 4 are ready to move for the residents.
Top Amenities offered at Panchshil Towers
Greenery across the project
Attractive entrance gates
Stylish 3-level penthouses
Advanced edition 5-bedroom flats available
VRV cooling available with centralized AC
All houses with outside viewing decks
Special facilities available for the elderly and physically challenged citizens
More than 60% area is having open area landscaped
Plazas, gardens, parks, and rooftops
Sidewalks and bridges
Broad roads, zero-traffic promenades, and paved boulevards
Personal high-speed elevators
The project also gives different services comprising a gymnasium, swimming pool, children's play area, round-the-clock security condition, clubhouse, landscaped gardens, and power backup condition.
Planned to Make Sure Great Level of Comfort
Properties in Panchshil Towers are based on the Dry Construction Technique (DCT) which is a globally proven and eco-friendly building technique. It is added with MIVAN, a flexible aluminum formwork construction system that turns the building seismic unwilling, and promises great durability and strength. In the apartments, the Prefabricated bathrooms are fitted. TheBathPods - have been used to make sure for reduced construction timelines, quick delivery, and faster maintenance.
Panchshil tower is planned for smart modern living, each apartment has been ended with high features with amazing ceiling heights and floor-to-ceiling windows, and everyday life services at the end. If you wish to collect more information about the place, you can directly contact a team of professionals readily available for your support. You can also physically visit the location.