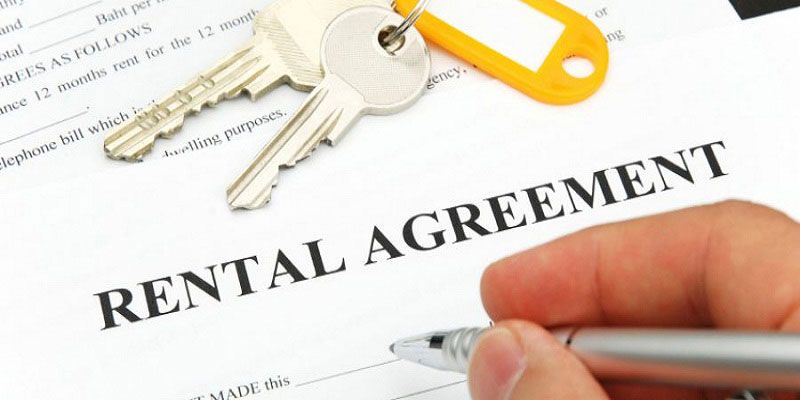 A rent agreement is a legal document that contains the details of the rights of a tenant to occupy certain property for a fix period of time in return of the rent paid by him to the property owner. This agreement is ideally drafted before the tenant occupies that place.
Importance of a Rental-Agreement:
Drafting a rental agreement is important because it is a written proof that contains the terms and conditions of both, the tenant and the owner. It is a document that carries all the important specifications that are needed while making a commitment of renting such as:
The time period for which the property is being given on lease
The amount of rent to be paid, etc.
A rent agreement is very important in case of solving any further dispute.
Points to remember before drafting a Rental Agreement:
Both, the prospective tenant and the owner must take care of the few important things before drafting a rent agreement:
The owner must get the property evaluated to ensure that he gets the correct value of the property.
He should also get the prospective tenant registered to ensure the safety of the property.
The tenant should calculate the exact area of the concerned property.
The postal and legal address of the concerned property should also be verified.
If both, the owner and the tenant are satisfied with all the above mentioned points, they should proceed with the drafting of rent agreement.
Points of Importance to be mentioned in a Rental-Agreement:
While drafting of a rent agreement, certain things should be taken care of, in order to avoid any further conflicts:
Mention all the important details such as the name of the property owner and the tenant, the duration for which the property is being given on lease, the rent amount (in figure and words) and the address of the concerned property.
In case of a commercial property, mention the purpose of renting the concerned property.
In case of a residential property, mention the number of people that are permitted to occupy the house and also whether the pets are allowed in the house or not.
Mention the terms and conditions concerning the maintenance of the property, and the repairing of any damage caused.
Mention the amount of security to be paid and the cases in which the amount is non-refundable.
Mention about all the responsibilities of the house such as electricity, water supply, etc.
A carefully drafted rent agreement can ensure a conflict-free dealing between a tenant and an owner. For details, visit property for rent in India