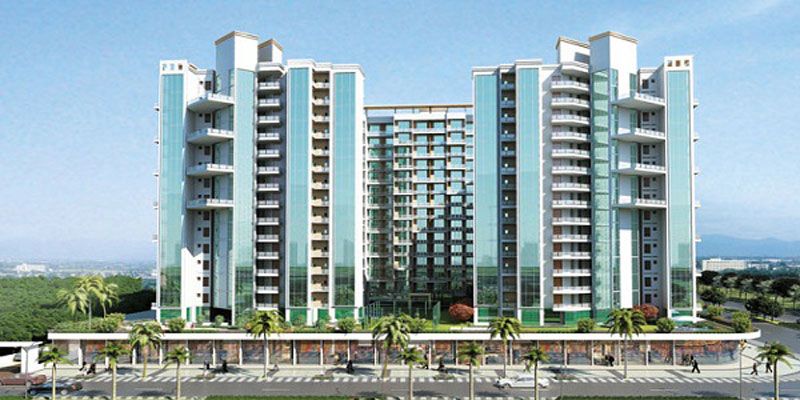 Situated near Mumbai - Navi Mumbai holds the record for being one of the largest planned satellite cities in India up till now. This planned township was developed in order to ease the pressure of the increasing population on Mumbai. Navi Mumbai comprises of 14 independent townships - each having its own infrastructural network but inter-connected with each other. There is a well developed railway system as well as road network which links these townships to each other. These townships are often referred to as - Nodes & have been categorized into Developing and Developing Nodes. Reasons to Invest in Property In Navi Mumbai.
Excellent Connectivity - With the government declaring the development of a new International Airport in Navi Mumbai at New Panvel, the value of the land around the area has shown a steady rise. The proposed Airport which is currently under construction will make the city more accessible. There is already a well developed road network on which more than 500 BEST buses travel each day. There is also the suburban railway network which connects the important points in the town. Road Bridges at Kurla-Vashi and Mulund-Airoli link Navi Mumbai to Mumbai. The Trans-harbour link which connects Colaba- Uran and Sewri- Nhava is another plus point.
Amenities - Being a planned township, Navi Mumbai is not as congested as Mumbai. There is a healthy mix of playgrounds, trees & open spaces along with the flyovers, parking spaces and wide roads. Investing in Navi Mumbai Property, especially in the developed nodes, is quite a profitable venture. As far as Real Estate In Navi Mumbai is concerned, Property In Vashi And Narula fetch the highest prices.
Commercial Hub - Many Software Parks have been developed by the government to cater to the burgeoning demand for world class Commercial Property In Navi Mumbai. Many prominent software companies have a presence in Navi Mumbai e.g. Tata Consultancy Services, Digit Computer Magazine, Aptech, Patni Computers, Hewitt Associates, TCS, ICICI InfoTech, Wipro Ltd, CMC and many others. Besides IT giants, other corporate bigwigs have also set-up their base here - e.g. Reliance Group, etc.
Not only Indian investors, there has been a growing demand from NRIs who have also shown interest in Buying Property In Navi Mumbai in recent years.