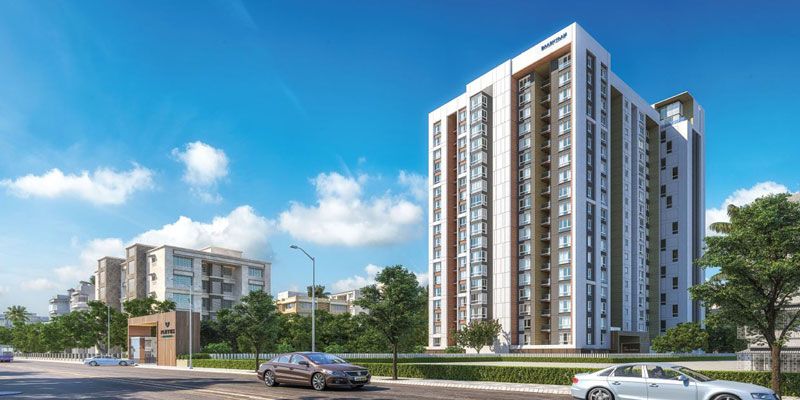 Real Estate Sector in Chennai is traversing an upward path. The growth has been steady and promises much more in the coming days. There are several factors that can be credited for this upsurge. Chennai's aesthetic geographical location makes it an ideal place for both residential and commercial set-ups.
Easy accessibility to the city plays a very crucial in the growth of Real Estate Sector in Chennai. Chennai is very well connected through sea, road and railway networks. Certainly these modes of transportation encourage the industrialists to come to the city and explore the business opportunities. With the expansion of Chennai's economic base, the demand for the growth of realty sector is bound to increase.
If we talk about Chennai's Real Estate Sector, it can be classified into three broad categories; commercial, residential and retail. The residential real estate sector in Chennai relatively shows much scope of growth when compared to other Indian cities. There are some prime locations in Central Business District (CBD) area. These locations include Alwarpet, Nungambakkam, Egmore, Mylapore, etc. New residential projects are being approved for these locations.
The commercial Real Estate Market in Chennai is also booming. IT/ITES companies prefer this city and thus the demand for office space, industrial set-up, etc. is on the rise. When talking about retail real estate sector, malls are mushrooming and hypermarkets have developed. The policies of the state government are encouraging the investors thus giving the impetus to the Real Estate Sector. As far as Realty Sector is concerned, it would not be an exaggeration to say that in the upcoming years, Chennai will be stiff competitor for other major cities in India. Infrastructure, accessibility, location, government policies, etc. are some of the factors that will lead real sector in Chennai to new heights.