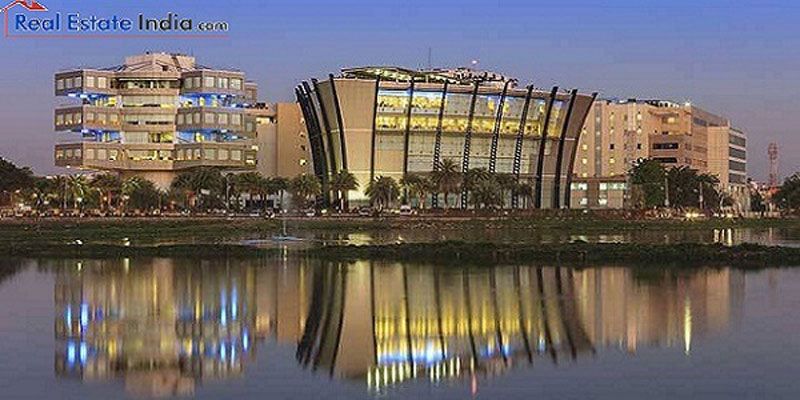 Bangalore or Bengaluru is referred as the country's leading information technology (IT) exporter. There are many multinational companies in Bangalore such as Robert Bosch Engineering India, Honeywell, Ericsson, Volvo IT etc. and many more are about to come. Lately the Bangalore's economy is sustained by the IT/ITES sector and various other sectors such as biotechnology, automobile, aviation and textile. All this is directly impacting the commercial real estate growth of the city. Below are given some Reasons for Growth of Commercial Real Estate in Bangalore:
Improved Road Network: The road network of the city is characterized by Outer Ring Road(ORR), Nandi Infrastructure Corridor Enterprises (NICE) Ring Road, Hosur Road, NH7, NH4, City Radial Road, NICE Road etc. The upcoming Peripheral Ring Road also contributes to the road network of the city. The roads are well constructed and ensure safe driving experience.
Proposed Projects: Metro rail proposed project is also attracting many companies to come and operate their business from the city. With the aid of metro, people would be able to reach their offices at far locations with ease. There are many other proposed projects such as Monorail and High Speed rail Link, which would make travelling in the city easy and fast.
Easy Availability of Manpower: The commercial real estate in Bangalore is also growing fast due to the increase in the rate of migration by people from other parts of the country. Bangalore has diverse demography. The population in Bangalore has increased by an annual rate of 3.9% over last 2 decades. So, there is a pool of talent available in the city ready to be absorbed by the companies. Thoughtful Pricing: The real estate developers in the city adhere to cautious pricing strategies for commercial properties. It eventually results in a real estate market that is guided by the consumer demand. There are different options available to the investors to choose from such as ready-to-move commercial properties and under-construction commercial properties.
The commercial real estate in Bangalore is thriving fast and the reasons have been discussed above. The easy availability of manpower, reasonable pricing, and easy travelling all these are contributing to the growth of commercial real estate in Bangalore overwhelmingly. The regions where there are many high-end corporate offices are CBD Area (Commercial Street, Residency Road, Langford Town, MG Road, Brigade Road, Cunningham Road, Richmond Road etc). The IT/ ITES Offices and SEZs are located in towards Eastern and Southern suburban areas: Electronic City, ORR, Sarjapur Road, Whitefield, Hebbal etc.