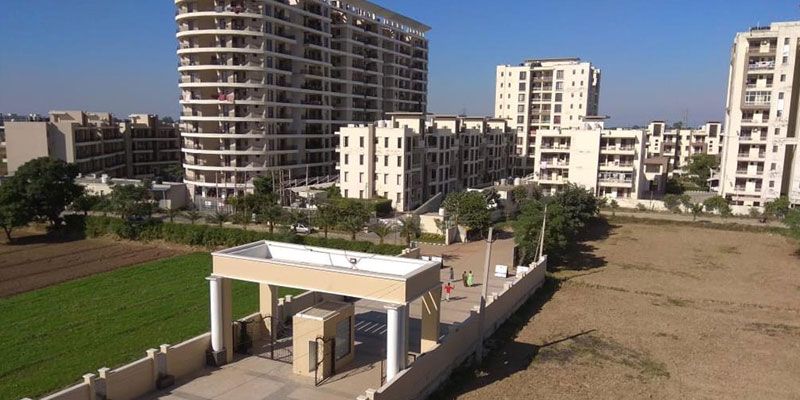 Mohali, a splendour city in the state of Punjab, has a lot to offer in the area of real estate. Mohali is no way less to Chandigarh in terms of providing a sassy city life. Being a city close to many people today, it has gained a name for itself in the list of best IT cities procuring a name as- The Satellite City of Punjab. Mohali over the last years has witnessed a significant drive of IT firms, thereby increasing the real estate revenue as well as bringing in many people to invest at a large scale.
Apart from investing for a reason for employment and business, people today are investing in real estate Mohali from the perspective of experiencing a different life as well. However, apart from the best life and nightlife, Kharar, Mohali is beneficial for a lifetime living for the following reasons.
MAJOR ATTRACTIONS
Many places of attraction make Mohali eye-catching to many buyers. The significant temples and holy destinations in Mohali are making people have the first thought of buying a residential property in Mohali while thinking about living a fruitful life after retirement.
WEATHER
Not every place is a heavenly place when it comes to weather. However, Kharar Mohali is blessed with the best weather witnessing perfect seasons of all time including the monsoon, winters as well as summers. People consider it lucky while selecting from the best of flats in Mohali because of the apt lifestyle they can experience with the place.
SIGNATURE CONNECTIVITY
People while buying a house or a flat at a place are usually very particular about the development and connectivity. The city lying close to the state of Punjab is well connected to the central railway stations, airports and other places of due importance.
BENEFIT TO EDUCATION
While a family is looking for a shift in life, they consider the education factor for their kids as well. The place should provide ample opportunities for the children to grow and prosper in their life. This comes beneficial with Mohali as the city is open to many premium educational hubs, including the excellent academic schools as well as the colleges.
Few things to consider for buying flats for sale in Mohali
While hunting for flats in Kharar, Mohali for sale, remember to watch out for a few things. Most importantly you have to find out what the levies are in the specific complex that you are buying. Levies are not necessarily a bad thing. Amongst others, it pays for the general maintenance and improvement of the complex.
An immaculate, safe and tidy complex is a desire to live in. These will also add to the value of your property if you want to sell it later on. It will also turn your property much more attractive to potential tenants. However, taxes can every now and then be ridiculously high without offering much in return.
Other things to look out for include the following:
Is the complex situated in a good neighbourhood?
How safe the society is within which the flat is that you are looking at?
Who are your neighbours? Don't try buying a flat right next door to a 24-hour student party!
How old is the complex? Older buildings usually need more maintenance.
Being a versatile city, Mohali is the first preferred place to live to many buyers. If you are also someone looking forward to buying a flat of your dreams, then consider, a renowned name in the real estate providing the premium spaces with the most premium amenities.
First-time buyers would therefore find that flats for sale easily online. These are much more affordable than a house, and because it is smaller and more compact, maintenance will also be cheaper.