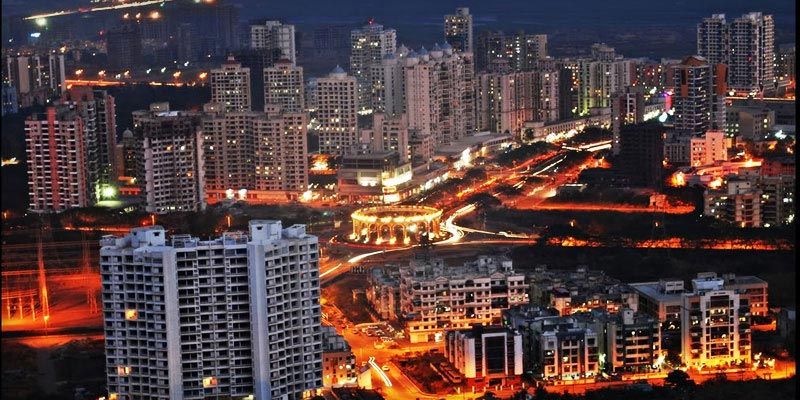 The real estate prices in Navi Mumbai as every single person knows has gone out of common man's reach. You can overlook about owning a piece of property in Mumbai. But all faith and belief are not lost for those who are on a budget and for NRIs. There are some reasonable residential properties for sale in Navi Mumbai cropping up might be the answer to your prayers. The reason behind an upsurge in property purchase by NRIs.
When it comes to comparing the Rupee to the foreign currency dollar, the Rupee isn't doing well in recent few years. It is a crisis for the Indian economy that the fall in the value has pushed up NRIs to find investment spots in India. Mumbai Real Estate investments come at the top of the list. As the number of NRIs is growing so is their interest in investing in real estate back home.
Why should you invest Property for Sale in Navi Mumbai?
There is already a substantial amount of demand for residential property for sale in Navi Mumbai. Several factors are pushing people towards this area. Infrastructure is the key here. Amazing connectivity to Mumbai and Pune by road and rail is already in place.
Great connectivity
There are several infrastructure projects including a Metro, the Mumbai Trans Harbour Link, and the Navi Mumbai International Airport that attract people. As these proposed projects are quite successful, property rates will be going up in areas. So the investment will benefit every buyer.
Good Infrastructure
Panvel is previously a well-planned city with the bulk of the amenities and infrastructure in place like banks, gyms, famous restaurants, clubs, amusement parks for recreation, malls for shopping, etc which make Panvel a city with excellent social infrastructure. It is also a forthcoming educational hub with prime schools and universities opening up their foundations here too.
Amazing amenities
Another reason why property in Panvel, Navi Mumbai has caught the fancy of those looking for a property for sale is the presence of employment dynamos such as SEZs and IT parks in the area. A fair bulk of property hunters in Navi Mumbai belong to the service class.
Potential Market for Rental Returns
There are a lot of outdoor scenes around Panvel which are visited by outdoor enthusiasts from all over Mumbai. The closeness of the
Karnala Bird Sanctuary,
Peaks Of Haji Malang,
Prabalgad,
Kalavantin Durg,
The Fort Of Raigad And
Elephanta Caves
make Navi Mumbai real estate a potential market for apartments.
The major influencers for NRIs to invest in real estate Mumbai are elements like good social infrastructure, the standard of living currency value, etc. There are a few advantages for NRIs who require to invest in the real estate here in Mumbai.
Ease of doing business in India
More reasonable housing options
Price Upside profits
Tax exclusions
Retirement paybacks from the reverse loan system
Types of property for sale in Navi Mumbai you can get
Residential Plots
Residential plots make an attractive option for those who want to build a house as per their taste and choice.
Apartments
Apartments additionally called as flats, a segment of high-rise towers and buildings. Residential flats are the highly preferred housing option here at present.
Builder Floor
Housing opportunity offering self-governing sustenance without too much spending is a builder floor you must buy. These floors let you possess a complete storey or a mechanical section of it in a low-rise housing complex.
Villas/Bungalows
These are perfect for them looking for independent living, period. Building on residential plots, you might even find a few builders as a part of their luxury projects offer villas and/or bungalows.
Who to contact to get better deals in Property for Sale in Navi Mumbai?
Following are the features of a trustworthy name in the real estate industry. They propose a wide range of commercial and residential properties along with
Real estate agent,
Property loan consultant,
Property legal consultant
Also leading property dealers deal in buying and renting properties and guarantee clearness and value for money in all dealings.