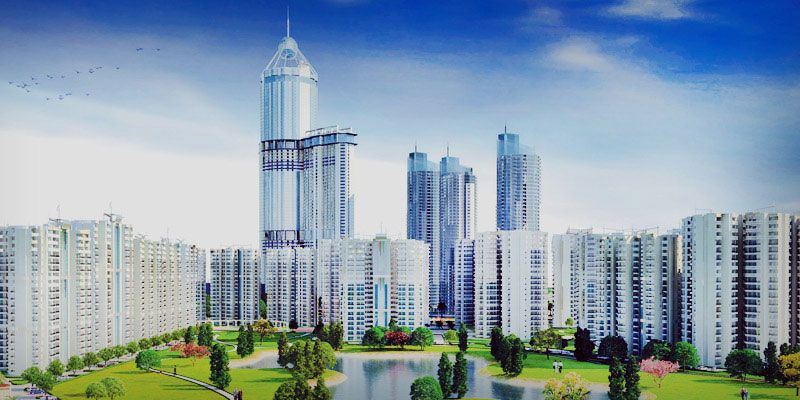 The flats in greater Noida for sale have shown some rapid improvement due to a vast range of characteristics. There are great physical infrastructural facilities, also a various number of white-collar high salaried jobs.
New metro lines and airports are being constructed for improving the communication system. Greater Noida is a planned city that has smart improvements both in commercial and residential sectors.
Feel free to buy flats in Greater Noida for sale. In the future, you can expect great job opportunities and you can also discover various types of career aspects. Plus with the growing airport and metro stations will also improve communication.
Therefore you will not regret after buying flats in greater Noida for sale.
Here are some of the reasons why you should invest in a flat in Greater Noida-
Great Job Opportunities-
You can find thousands of great job opportunities in greater Noida. In Greater Noida, there see two sides. One is the Yamuna expressway with the Formula 1 track and the other is Knowledge Park, which gains the maximum amount of attention for all property buyers.
Now with the introduction of metro services, there are many IT sectors and various MNCs which would be interested in building their office spaces in Greater Noida. This will help them in repaint maximum advantages at very affordable rates.
Jewar Airport-
There can't be any other answer than this, that the Jewar airport is the most important source of attraction for almost everyone.
The Jewar airport claimed to be the largest in India. Still, the residential projects found in Greater Noida are in an affordable condition.
But with time it will increase their value once the airport gets constructed. Until then the price is still pretty affordable.
Top Class Layout and Infrastructure-
Greater Noida in India is the very first city which is born with 30 years ahead of planning. Even before the area's infrastructure was made, the planning was already made years ahead.
Hence, that portrays its declaration for having the top class infrastructure. These are the few factors which establish facts about why buying flats in Greater Noida for sale will be beneficial for you-
In Greater Noida, the residential projects will have almost 35-40 shops of daily essentials all within the campus.
There are wide vast roads that usually have a great scope of being expanded in the later.
There would be many IT and ITES companies, which would be opening up their office branches. Hence in the future, you will find many high salaried jobs and employment opportunities in the area.
Huge shopping malls and commercial places are supposed to be built.
There are going to be all top educational institutions found here. Top colleges and schools like Amity University, Ramagya, DPS Noida, Khaitan Public School, etc.
You also do not have to worry about the medical facilities as the area will be well equipped with new modern amenities and multi-story renowned hospitals.
Easy To Access Region-
There are many great projects found in Greater Noida which can all be very easily accessible with key locations like-
Renowned MNC buildings
5 already existing Expressways
Budhh International F1 circuit
DND/Akshardham
All existing and even proposed nearby metro stations
Amity University or Mahamaya Flyover
Pari Chowk
IGI airport
Taj Mahal
Noida city centre
Ghaziabad daily station
Nizamuddin railway station
Jewar Airport
Great Return On Investment Or ROI-
If you look at the present and all the new upcoming projects that are going to be there in the Greater Noida then you would yourself be able to find out the possibility of having a decent ROI.
This is the perfect time for buying flats in Greater Noida for sale as later with all the infrastructural developments the price of projects would immensely rise.
Hence, if you want to buy flats in Greater Noida for sale then you should go for it without having any hesitation.