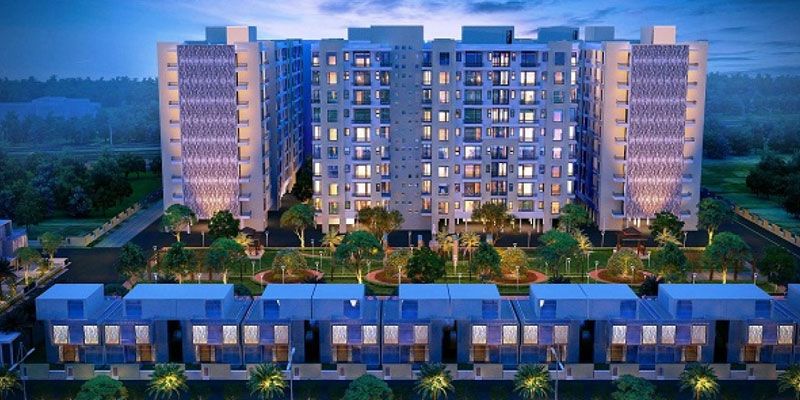 As the population of India is rising at an alarming rate so finding a suitable property is certainly going up. however, this is not an easy job. Everyone looks for a place that presents a pollution-free environment along with easy accessibility to the basic amenities that comes at a reasonable price. All these requirements of the people have made Mohali the most desired place now concerning real estate which fulfils them all. The best part is that obtaining a suitable property for sale in Mohali at affordable rates is certainly not difficult. Yes, that's true whether you wish to invest in a residential, business or industrial property one pretty assured thing is that you would not undergo any deficiency in the number of affordable choices.
What makes Mohali special to seek property for sale?
Some of the studies have exposed that there has been a significant rise in the demand for Mohali real estate, and apart from the local natives, people from various states and diverse NRI's also wish to invest here. With a pollution-free atmosphere, gorgeous panoramas, excellent views, easy approachability to all the basic amenities with a large variety in the real estate options, the city has undoubtedly everything to offer. If you wish to reside in a prolific house, you can choose to buy a villa though if you have a limited budget or come from any other city to study or work, then flats, residential houses and apartments would be best for you.
Other specific reasons playing a prime role in convincing people to buy Property for Sale in Kharar, Mohali are.
1. A Serene Lifestyle
One of the prime reasons behind Mohali being a famous destination amongst tourists is the fact that there are numerous temples and holy destinations here, like Gurudwara Amb Sahib, Vaishno Devi temples, and Gurdwara Sant Mandal Angitha Sahib. Also, there are the gardens like Silvi Park, Sukhna Lake, and so on. The city has sufficient job possibilities and educational establishments yet it is away from the hustle and bustle of a big city. It gives you or the property owner a good chance to have a relaxed lifestyle. Located in the foothills of the Shivalik Range, the city experiences great weather as well.
2. Convenience
Mohali has great transport facilities for all to move both inside as well as through other cities. A network of transportation retains the city inter-connected. There is a bus stand in the centre of the city including a railway station situated in Phase 9 industrial area. Mohali is also hosting an international airport, which is an augmentation of the Chandigarh airport.
3. A Treat for Sports Fans
Mohali is also known as the sports hub in the state of Punjab. The Mohali stadium and Punjab Cricket Association is pretty well known already. There is also has a hockey stadium and around 8 sports multiplexes that offer different amenities, including swimming, table tennis, volleyball, etc. The international hockey stadium is the home ground of the Punjab Warriors who are the hockey club from the Hockey India League.
4. Amazing Options
among the property for sale in Mohali, find 1 BHK to 3 BHK flats, residential houses, apartments etc. It isn't hard to find the right home in the city. Observing the infrastructural growth taking place in the city, various reputed builders have started some path-breaking projects in the city. It is considerably comfortable to find the perfect property for sale in Mohali on a budget that offers some of the best amenities that one may require for a comfortable life.
5. Building a Career
Mohali being home to several educational institutions is the preferred location to find property for sale. some of the best institutions are the
Indian School of Business (ISB),
Chandigarh Engineering College (CEC),
Army Institute of Law,
National Institute of Pharmaceutical Education and
Research (NIPER), etc.
Moreover, a lot of companies have also confirmed their base in Mohali. This indicates that if you decide to settle down in the city, you can be assured of a well-facilitated life that they will receive ample career opportunities!
Gone is the time when Mohali was thought to be a small town with least amenities. Now it is famous among many property dealers and buyers as well.