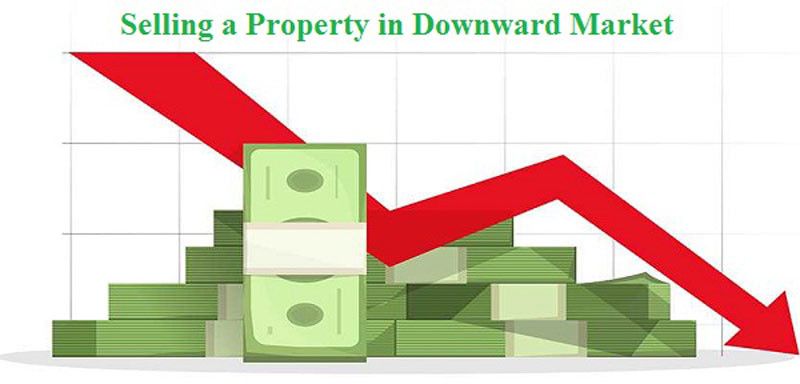 It is not always feasible to escape down market at the time of selling a property. You may want to keep your property on the market until you find the right buyer but at the same time, this may not suit what you are doing as far as your finances are concerned.
When selling in down market there are certain measures that the real estate owners can make use of, to get the maximum benefit.
The first thing owners should take care of is that Investment potential is not the only reason buyers enter the market. While considering a property, buyers pay attention to aspects like location, quality of life and lifestyle stability to assess its potential.
There are certain issues which buyers are concerned about before buying, so the sellers ought to keep proper care of those issues as well:
Water and Electrical problems- Normally buyers do inspect about such problems. They never want to suffer on these two basic needs.
Structural Issue-People nowadays believe in construction as per Vastu or Feng Shui in order to get rid of problems caused by attraction of negative energies.In addition, the buyer should properly check the maintenance of the property, as an investor would never opt for a property in which he would have to go for repairing.
Outer fact- The outer insulation finish is of utmost importance. An attractive interior decoration also fails at times to hold the interest of the buyer so the outer side of the house must be refurbished.
Competitive pricing- This is the most important part of any property sale, especially in the tough market. This method is useful in protecting against more downward shifts in the market and also attracts offers when the market starts improving.
Offering incentives- Offer various incentives and assist with financing in case a large enough mortgage cannot be accessed by the buyer.
Online advertisement, along with attractive photos and a well description on your property also helps the seller in getting good deals. This even encourages good competitive price.
In the end, there is just a suggestion for you that this is the time to take relevant action for your property and act smartly to avoid crashing the deal.