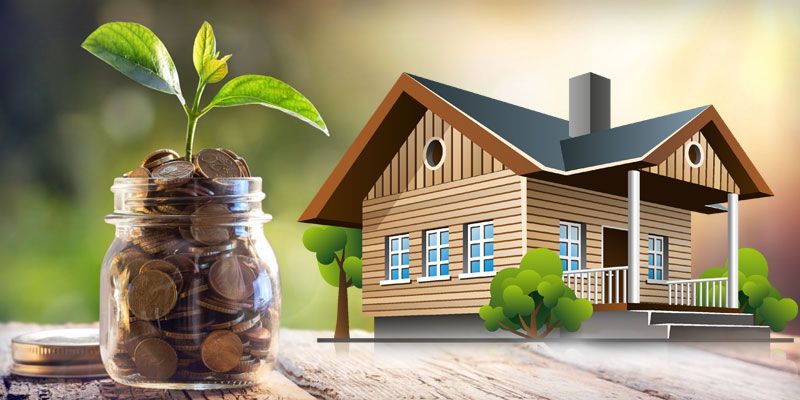 In the year 2020, there was a global economic slump, and needless to say, India's business and the corporate world could not tackle the situation. Every sector including the Education sector faced this massive wreck howsoever the Housing sector went against the curve. Statistics say that the Housing Sector has flourished during this period and the urge to buy and sell properties was more than any other normal time. This trend is continuing and will continue for few more years according to Statisticians and Economists.
Why Rise?
The real estate market is steady and many psychological and sociological factors have backed up with financial steadiness and have resulted in the upliftment of this particular sector. Some of the reasons are as follows:
Real Estate Market is solely dependant upon those educated Indians who earn a lot and have the capability to buy as well as sell their house.
These Young Indians howsoever for work purposes often relocate themselves leaving their family behind.
After this global pandemic when the whole family reunited it is possible that the need for an uplift in the living status was very much in demand and this has resulted in buying a new property selling the old one.
This is the Psychological as well as Sociological need backed by a realization that has led to the improvement in the condition of Real Estate Businesses.
Reasons For Selling Property
There are multiple reasons which can result in the selling of a property. Some of them are as follows:
Relocation- Relocating to a certain place for a job or education or any other reason may result in the selling of a property. In the year 2020, there had been a lot of relocations and hence the rate of selling property have increased exponentially.
Emergency- Any kind of Emergency such as Financial Emergency or Medical Emergency which is backed by an economic need can also lead to the selling of the properties.
Upgrading the Social Status- Sometimes as per our Financial Status, we need to improve our Social Status as well. This is not a mandatory thing but it is backed by will and wish as a result people often sell out the old property to buy a new one.
Investment and Assets- Property is often considered as an investment to many of us hence in need we can always return to this investment that we have made and call out our demand. By returning it means selling the property.
These are few reasons which result in selling the properties.
How and When to Sell?
Well if you have made up your mind till selling then chances are there you probably will. However, certain points should be taken into account before selling the property.
Market Prices- Before selling the property a thorough market survey is very necessary. This is important because whenever you are selling something you need to earn some amount of profit.
Try and Minimise Depreciation Cost- Selling Second-Hand property will result In addition to the depreciation cost the buyer will always want to put more and more of it by showing the faults in your property hence to avoid this situation after a proper servicing of the entire property the client should be called in.
Selling Online- After the global pandemic, we have realized the power of telecommunication and the internet in general. Thus there are several sites that can establish B2C relationships in matters of buying and selling properties and those particular areas should be kept in mind.
No Middlemen- One big advantage of selling property online is no intervention of middlemen and what can be better than that? Middlemen's intervention can also lead to less profit and hence it should be cut out.
Thus, these are the demographics and the present situation and in this situation it is highly advisable to sell property online.